A Panic by the Australian Public in 1923 Led to an Incredibly Rare £1 Note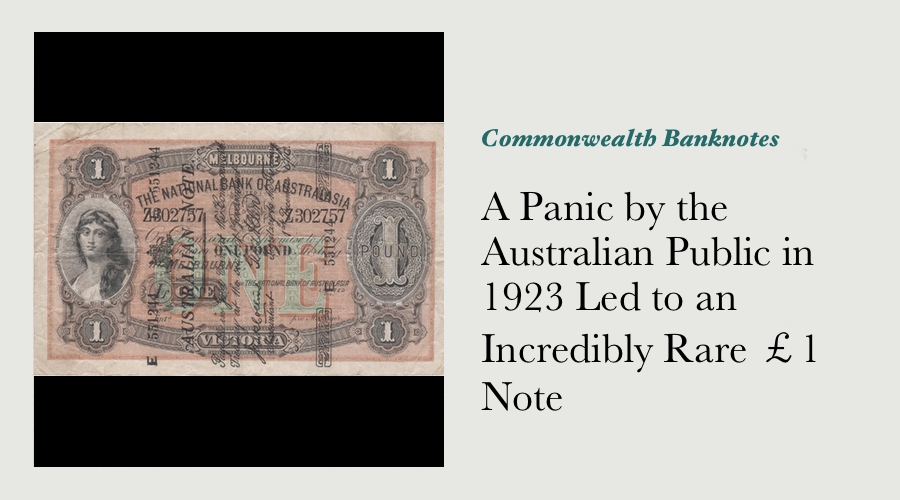 On June 6th in 1923, the first of Australia's new "Harrison" or "gold bearing" series banknotes were issued into circulation. Shortly after the notes were released, senior staff at the Commonwealth Treasury decided to alter the design of the front of the note very slightly by removing the name of the person responsible for engraving the printing plates.
Unfortunately, the general public wasn't informed of this minor change, and there was something of a panic - many folks simply refused to accept them.
Research by the eminent numismatist, Dr Alan Nicholson, showed that at the same time Treasury decided to make this change, they also identified another potential problem - some of the serial numbers being used on the new notes had actually already been used on the Type I Superscribed £1 notes that were issued between 1910 and 1914.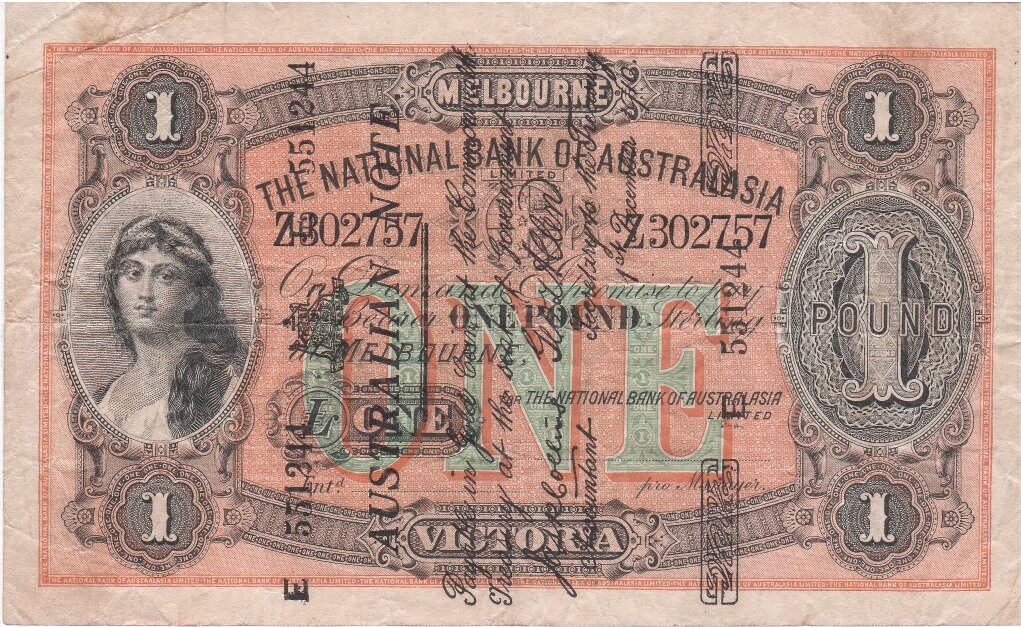 The format used in the serials on both types of note was one letter as a prefix and with six digits in the number, and unfortunately if there was any confusion about which serial numbers were legitimate and which serials weren't, it wouldn't be possible to quickly and correctly identify a potential forgery.
It was Nicholson's theory that once Treasury officials became aware of this duplication in serial numbers, all of the new "Harrison" series £1 notes were quickly withdrawn and destroyed, and were replaced by notes that had two numbers in the serial prefix.
Dr Nicholson formed one of the largest and most comprehensive collections of Australian banknotes ever seen, and he described the R22a as being "excessively rare". Nicholson compared the rarity of this note with the R18a (Collins Allen £1 note with red serials) and the R20 (Emergency Rainbow £1 note), both notes that are rightly regarded as true icons in the pre decimal note series.
Nicholson shared his research in 1995, and at the time he stated that he had seen no more than about six unique examples of this note in all his time collecting.
Although the latest figures statistics indicate that there are certainly more than six available to collectors, there is little doubt that the R22a remains a true rarity in the pre decimal note series, and is the the first rarity among Australia's first truly uniform banknotes.
Nearly all of the R22's that remain in existence circulated quite heavily, meaning that a note doesn't need to be in impeccable "mint" condition in order to be regarded as a superior example.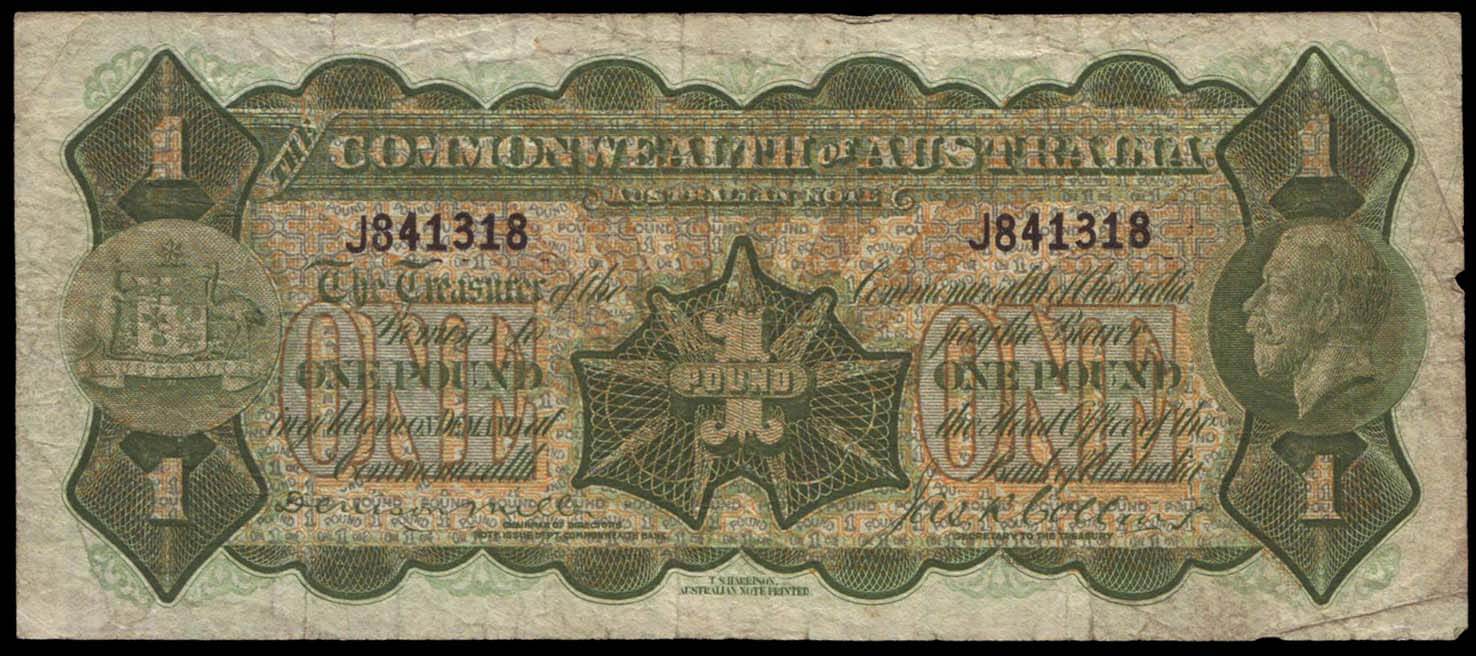 ---
---