Rare and Collectable Australian Pre Decimal Banknotes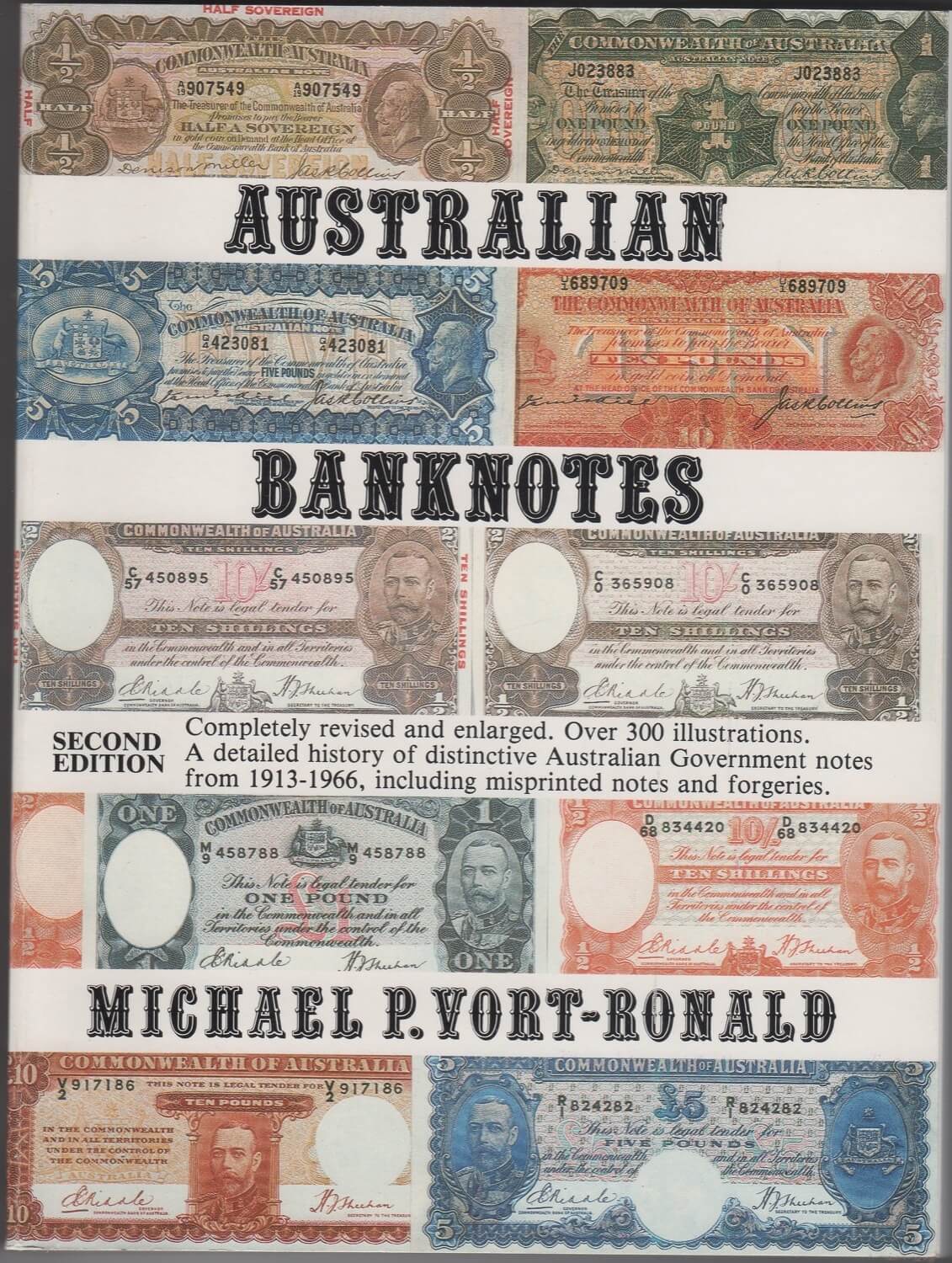 Australian Banknotes Book
The elaborate and dignified images employed on Australia's Commonwealth paper currency carry with them an air of exclusivity not captured by our nation's coinage from the same period.
Australia's pre-decimal currency was issued between 1910 and 1966, so there are several tiers of demand to the collector market for pre-decimal notes. We see several distinct eras in Australia's paper currency - the Treasury era; the gold-bearing era, King George VI and Queen Elizabeth II.
Most collectors start off by collecting cheaper notes from the Elizabeth II era, and aspire to own rarer and more historic notes from earlier periods as they build experience and confidence in the market. Others will be determined to get at least one note from each era, while others will resolve to get one of each pre-decimal note ever issued.
Collectors will distinguish rarer varieties within a series by checking the type of print used, as well as the signatures and the serial numbers. A comprehensive collection of Australian pre-decimal notes can evoke memories of decades past, as well as the momentous events that shaped our national economy and society while the notes were in use.
Pre-Decimal Banknotes
Refine options