We Sell Rare Australian Gold Sovereigns

Historians agree that the discovery of gold in Australia in 1851 had a fundamental impact on our economy, our society and our national identity. The first Australian gold sovereigns were produced at the Sydney Mint in 1855, and were made right through until 1931. The Melbourne Mint began production in 1872, while the Perth Mint began production in 1899. One gold sovereign could be exchanged for and was equal to a one pound banknote. Two half sovereigns were equal to one full sovereign, each half sovereign could be exhanged for a ten shilling banknote.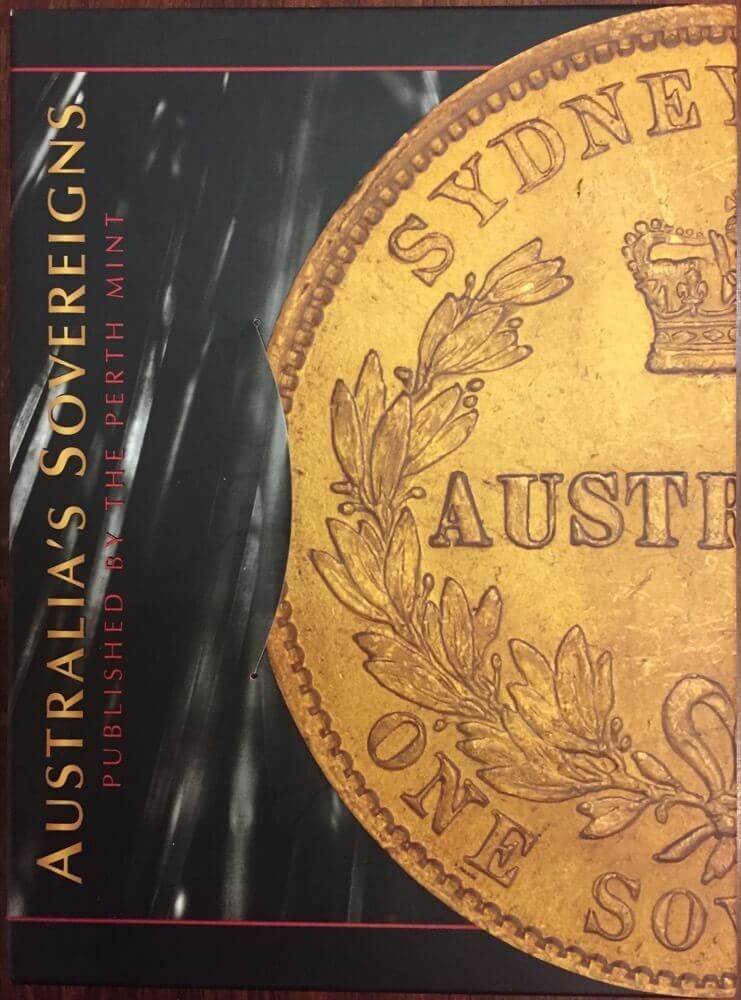 Book - "Australia's Sovereigns" Contains a wealth
of information on Australia's sovereigns.
One of the reasons gold sovereigns have been trusted as a store of value by people across the globe for generations is the consistency in their weight, purity and value, regardless of when they were made nor which branch of the Royal Mint in the British Empire made them. Each gold sovereign weighs 7.99 grams, is made of 91.67% pure (22 carat) gold, and measures 22.05mm in diameter. Over 400 million sovereigns were made by Australia's mints between 1855 and 1931 - many have been melted down since then, the vast majority of those that remain in existence sell for a modest premium over their bullion value.
A very small percentage of the Australian sovereigns still in existence command a good premium over their metal value because of their history, rarity or quality. Values for the rarest Australian gold sovereigns can range to well over a million dollars. The rarest Australian sovereign was made at the Sydney Mint in 1920, it is regarded as being one of the most desirable Australian rare coins ever made.
Australia's sovereigns featured a number of different designs on the heads side and tails side - one way that collectors build a set of gold sovereigns is to get one of each "type" made. There are 6 different sovereign types that show Queen Victoria on the heads side, one Australian sovereign type that features Edward VII on the heads side, and two that show King George V. The tails sides of Australia's sovereigns can show what collectors refer to as the "Sydney Mint" reverse, the Shield reverse, or the timeless St George & Dragon reverse design.
Adelaide Pounds and Australian Gold Sovereigns
Refine options