The Famed Heaton Mint and Australia's Coinage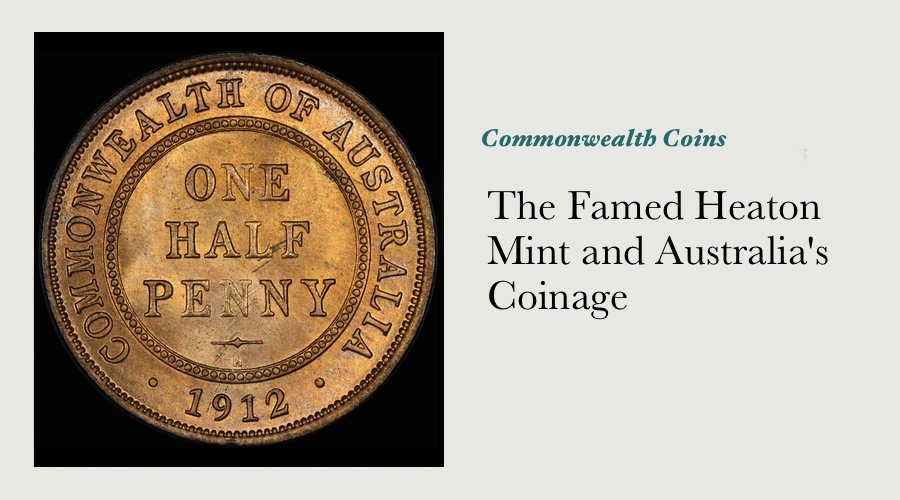 The first coins for the Commonwealth of Australia in 1910 were struck at the Royal Mint in London.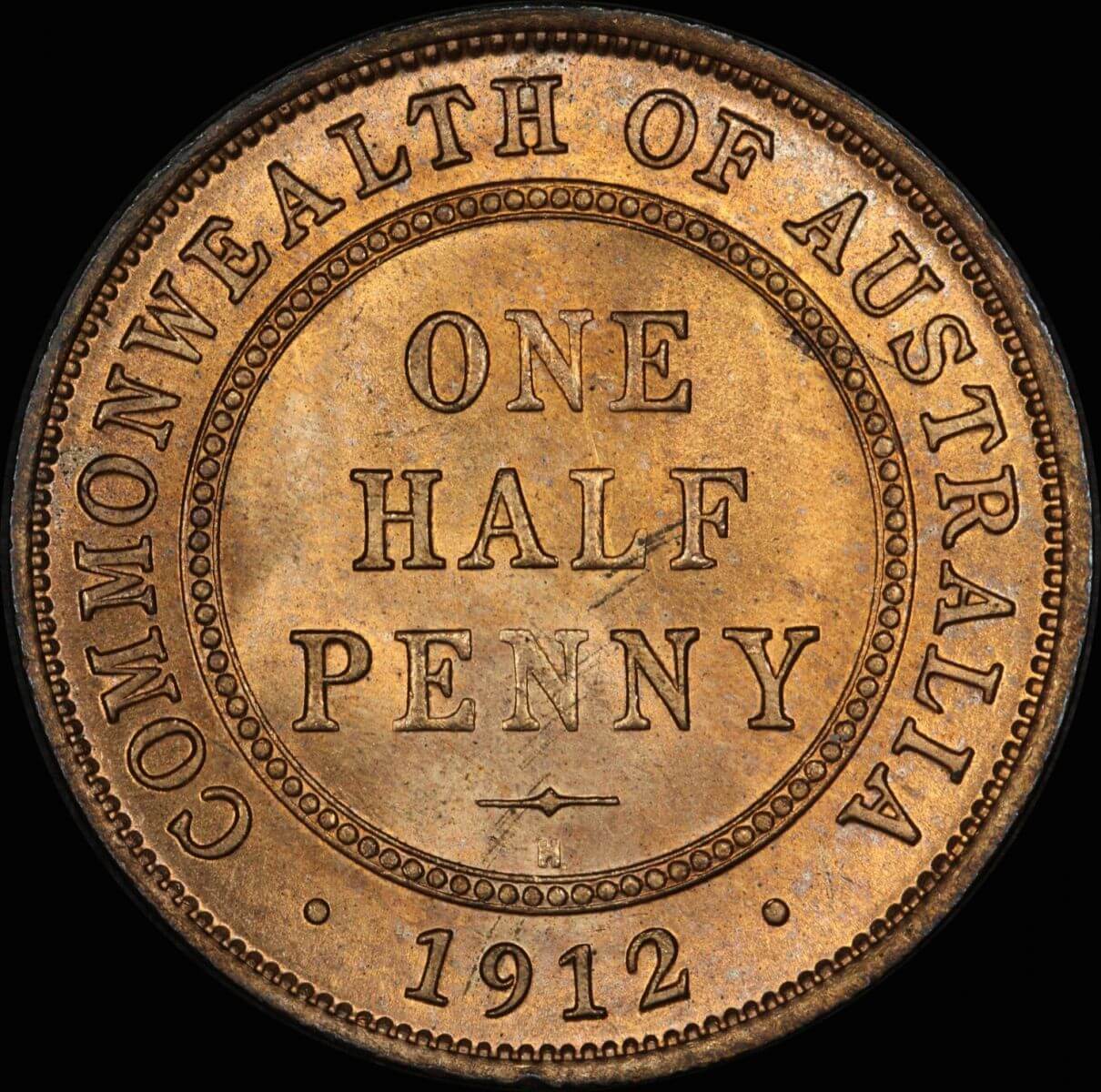 Although significant quantities of silver had been discovered in Broken Hill in the 1880's, and although the colonial governments of New South Wales and Victoria had been agitating for the Australian branch mints to strike an Australian national coinage for some years, it was an established practice that the coinage for all British colonies (outside India) was struck by the Royal Mint in London. Maintaining this practice was not without challenges however.
Colonial coinage accounted for an average of 25% of the Royal Mint's total output between 1900 and 1910, and ranged between 11% and 93%.[1]
Over the course of that decade, the Royal Mint took several steps to reduce challenges to their production capacity:
it expanded and upgraded equipment;[2]

it delegated production to the Heaton Mint;

it opened a new branch in Ottowa (Canada); and

delegated production of India's coinage to the Calcutta and Bombay Mints.
A further means of mitigating the challenges limited capacity posed would have been for any or each of the Royal Mint branches at Sydney, Melbourne and Perth to strike Australia's copper and silver coinage, however that was not immediately possible.
Senior Royal Mint staff believed that the coining presses in the Australian branch mints had to be modified before the production of silver and copper coinage could begin here.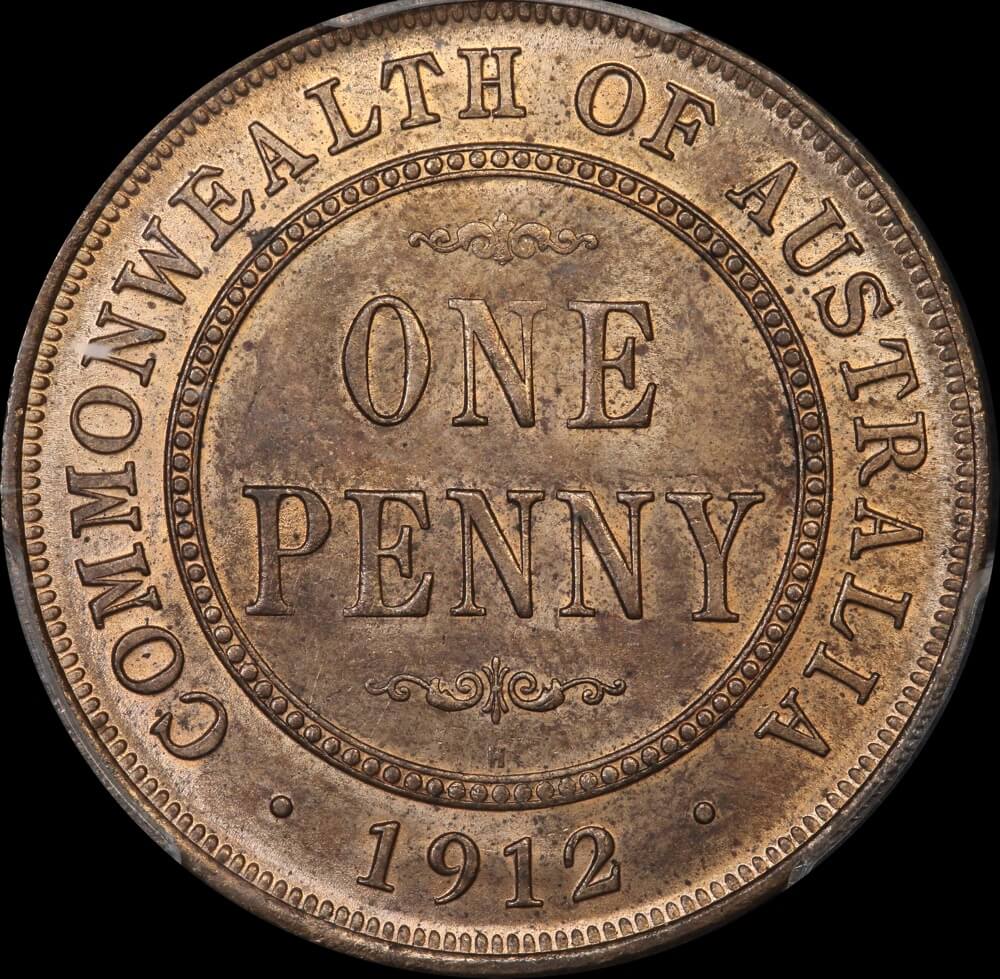 As an example, the presses used at the Perth Mint in the early 1900's were manufactured by Taylor & Challen, their "Model 640".[3]
These machines were designed and set up to strike gold sovereigns and half sovereigns – coins of a relatively soft metal and no more than 20.5mm in diameter. At 30.8mm in diameter, pennies are approximately 50% larger larger than sovereigns, and 59% larger than a half sovereign.
Further to that, copper is a much harder metal than gold to work with. By way of comparison, copper has a measure of 369 Mpa on Mohr's hardness scale, while gold has a measure of just 216 Mpa on the same scale.
In his seminal work on Australian coinage, Dr Arthur Andrews explained in 1921 the circumstances under which Australia's first coins were struck: "An arrangement was made with the Imperial Government by which, until the coinage could be undertaken in Australia, the necessary supplies should be provided by the Royal Mint in London on account of the Commonwealth Government."[4]
The Royal Mint struck Australia's coins throughout 1910 and 1911, however in 1912 it was beset by an unexpected and strong increase in demand for copper pennies in Britain. [5]
The Heaton Mint In Birmingham - Extra Capacity During Periods of High Demand
The city of Birmingham has been one of Britain's most important trade centres for centuries.
The engineers James Watt, Matthew Boulton and William Murdock, the chemist Joseph Priestley and the printer John Baskerville were all leading figures in the Industrial Revolution, and all lived in Birmingham.
Their innovative ideas and work developed Birmingham's reputation as a powerhouse of manufacturing and innovation, and earned their city the title of "The City of a Thousand Trades."[6]
Such was Boulton's reputation for efficiency, accuracy and productivity since 1853 the Royal Mint had regularly outsourced production of British and colonial coins to the Heaton Mint, specifically during times of high demand for coinage. This was again the case in 1912 when the Heaton Mint was called upon to strike 16.8 million pennies for Great Britain, as well as copper pennies and halfpennies for Australia. [7]
The 1912 penny and halfpenny are the first Australian coins struck by the Heaton Mint. If the Royal Mint was busy in the 1900's fulfilling their responsibility to manufacture coinage or Britain and the colonies, additional work aimed at supporting the Allied effort in World War I increased the Royal Mint's workload further.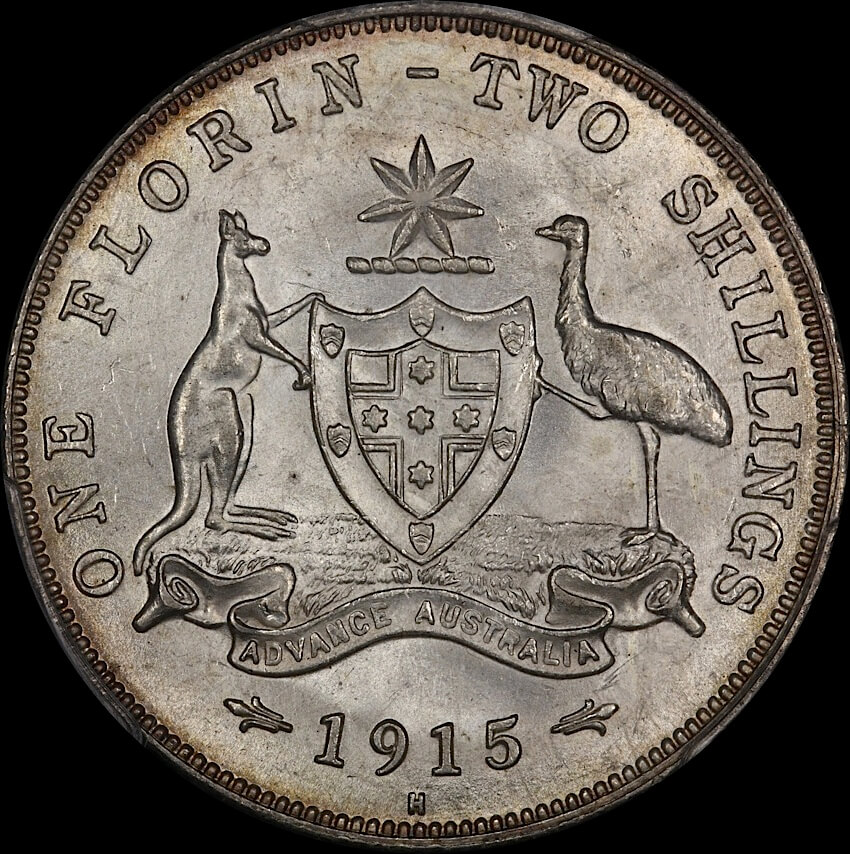 Royal Mint records show that during World War I, it assisted in the production of munitions, and also provided special engineering skills needed to produce items like artillery dial sights and gauges. [8]
Demand for British coinage rose yet again in 1914, so the Heaton Mint was tasked with producing a portion of Australia's florins and halfpennies, as well as a portion of Australia's florins, shillings, pennies and halfpennies for 1915.
Delegating production to the Heaton Mint solved the problem of manufacturing Australia's coins, it did not solve the problems inherent in shipping them to Australia.
After World War I began in 1914, allied ships were under threat from German submarines regardless of what they were carrying, [9]so the production of Australia's coins needed to be relocated yet again.
As a result, the Heaton Mint's involvement with Australia's coins ended as quickly as it began.
---
Challis; C, "A New History of the Royal Mint", Cambridge University Press, Cambridge, 1992, p 547. ↩

Challis; C, "A New History of the Royal Mint", Cambridge University Press, Cambridge, 1992, p 540. ↩

Perth Mint archives, Die Register 2995 ↩

Andrews; Arthur, "Australasian Tokens and Coins", Government Printer, Sydney, 1921, p 136. ↩

Challis; C, "A New History of the Royal Mint", Cambridge University Press, Cambridge, 1992, p 547. ↩

http://visitbirmingham.com/what-to-do/heritage/the-history-of-birmingham ↩

Challis; C, "A New History of the Royal Mint", Cambridge University Press, Cambridge, 1992, p 546. ↩

Challis; C, "A New History of the Royal Mint", Cambridge University Press, Cambridge, 1992, p 556. ↩

Hindenburg; Paul Von, "Out of My Life", Cassell, London, 1920, p 253. ↩
---
---