The 2009 Perth ANDA Show - Business As Usual!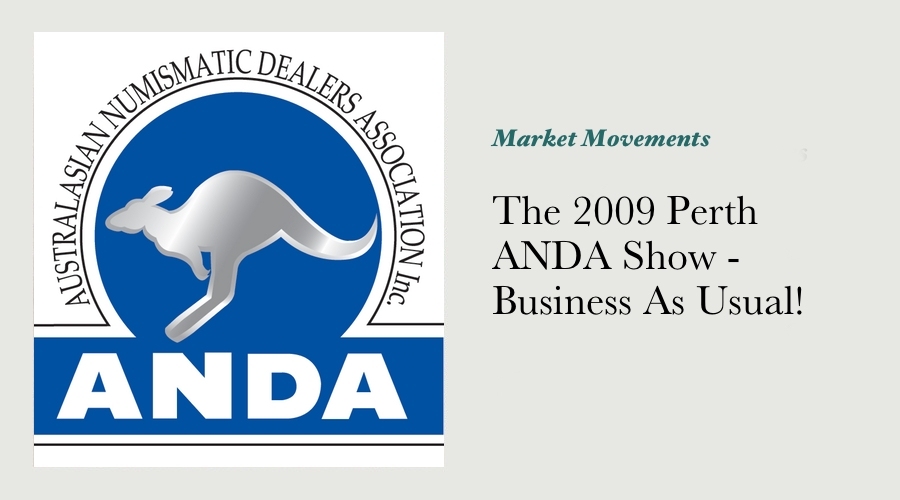 It's been two weeks since the ANDA trade show for 2009 was held at the Burswood Convention Centre, and the dust has now settled at the Sterling & Currency offices. I've given up trying to forecast how much business I'll do at one of these shows, my approach is now to turn up in the best manner possible and deal with whatever happens! The recent Perth ANDA show was yet another example of the benefit of that approach - here we are either in a recession or at the very least heading into one, and at a time when consumer spending had fallen off a cliff right throughout the country.
Despite the prevailing economic climate, activity at the Perth show was pretty much business as normal! Attendance was down on the previous year by some 30% (I'm going on my memory of a conversation I had with the show organizer at the time, but I'm pretty sure that's correct), however activity was quite solid. I was able to sell a few high value items, and was busy right throughout both days with normal collector fare across several numismatic categories. I heard of some astonishing material being offered around the room by locals that were selling, and I know of a few wholesale deals that took place as well over the weekend.
To be sure activity is not strong in every segment of the market, and even great quality items nee to be priced right in order to attract a buyer, but despite what we might think given the doom and gloom that's often in the mainstream financial media at the moment, there is solid activity still taking place in the Australian numismatic market.
---
---