Brisbane ANDA Show Wrap Up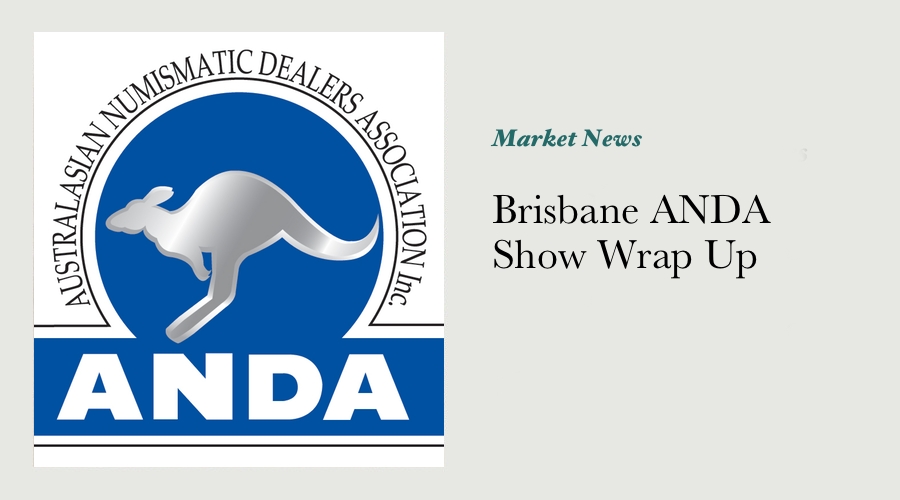 The week of the Brisbane ANDA show is one of the busiest weeks of the Australian numismatic calendar - the Roxbury auction is on the Thursday, the show itself is on from Friday to Sunday, and the ANDA AGM is on the Friday evening.

This year, I met up with a few clients in the days before the show, managed to sneak in some viewing for Roxbury's, attended the auction, did some good business at the show and chaired the AGM. The Roxbury's auction had some great material in it across the board, and although it wasn't as busy as it has been in years past, there was some good buying to be had for those that had funds to spend. 1923 halfpennies continue to be a little soft in price in grades below GVF, although Commonwealth coins in good grade continued to be well chased. The CH UNC 1915 3d made full catalogue value at hammer price, effectively making 15% above to a vest pocket dealer.

Modern issues continue to be well supported by eBay traders (albeit at price levels well below issue price for most items), ditto with inexpensive world coins & notes, as well as the cheaper Australian notes (both decimal & pre decimal). I find NPA material (folders released between around 1988 and 1996) to be popular with those that collect them, and they also sold well in this sale.

More than a few of those in attendance noted the relative lack of interest in mid-grade pre decimal notes at this sale - a lot of notes that were graded less than UNC were passed in, even at cheap prices. Since we're all probably used to this section of the market booming ahead at each and every turn, it shouldn't surprise us that sections of the market take a breather every now and then. (Not everything goes up in price all the time - who would've thought it?)

Steve Nugent of Monetarium Adelaide has taken on the role of ANDA President since our AGM at last Friday night, and is looking to move the Association forward on a range of issues in the coming year. I'm continuing on as Secretary, and this does not mean I will be wearing a short dress and wheeling the tea cart around thankfully. ANDA's new constitution was confirmed, which will mean good news for the industry at large - keep an eye on future issues of the CAB magazine for more information.
---
---