Coinworks' "Eminent Colonials" Auction Sets a New Benchmark and Several Auction Records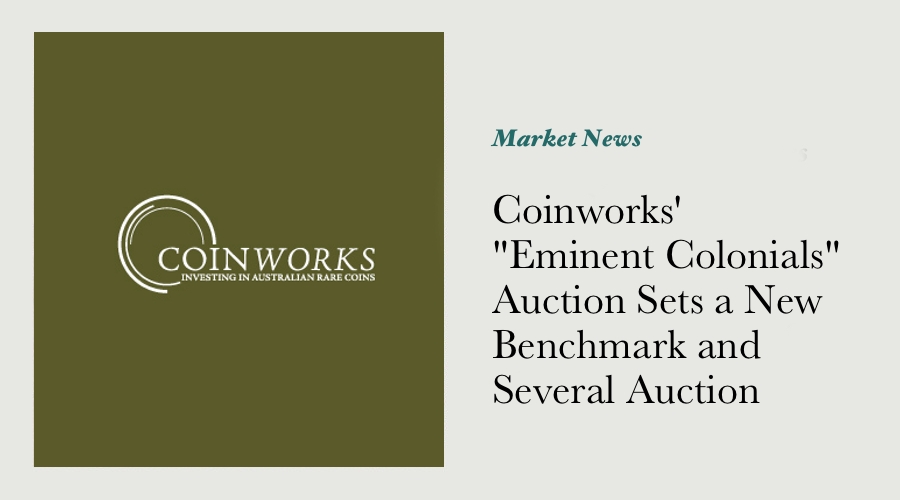 You may have seen the results of a major auction that was held in Melbourne by Coinworks earlier this week.
It featured just three coins (yes, you read that correctly!), each of them sold for a strong price, one of them set a new record.
The boutique auction approach is a new one for the Australian numismatic market, however it isn't completely unprecedented in the rare coin world - the auction of the famed 1933 US $20 gold coin, conducted by Sotheby's and Stacks in New York back in July 2002 had just one lot!
The Coinworks "Eminent Colonials" auction included three lots:
LOT 1: 1813 'Hannibal Head' Holey Dollar. Type 8 Holey Dollar, Mira reference 1810/3, *Nearly Extremely Fine* Sold for $410,000 against an estimate of $450,000. This was a record price for a Holey Dollar, eclipsing the previous record of $267,950.
LOT 2: 1852 Adelaide Pound. *Gem Uncirculated*, Ex Hastings Deering collection. Sold for $370,000 against an estimate of $300,000. This was also a world record for this coin, clearly eclipsing the previous record of $130,000.
LOT 3: 1813 Colonial Dump. Ex Lingford collection, Extremely Fine. Sold for $100,000 against an estimate of $200,000. The price for the dump was obviously short of the estimate, and was perhaps the bargain of the day.
Buying coins via a boutique auction may not be everyone's cup of tea, however I don't believe the presentation of the history of these coins can be faulted at all, particularly the "Hannibal" Holey Dollar. Even if you don't have a keen and immediate interest in coins within these price ranges, do make sure you visit the Coinworks website to read about the background to these coins as it makes for rivetting reading - the Hannibal Holey Dollar is a coin that even a non-collector could appreciate.
---
---