NOBLE'S GETS A WORLD RECORD PRICE FOR AN AUSTRALIAN NOTE - A$1.22 MILLION!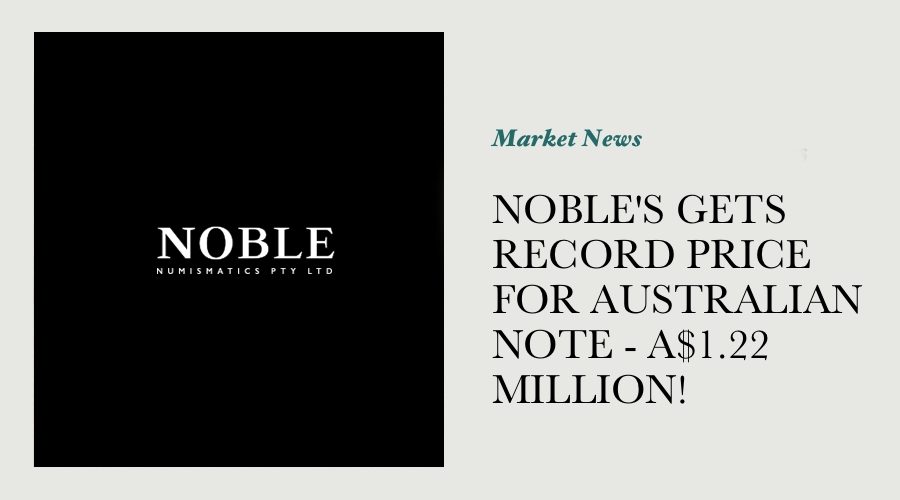 The most recent Noble Numismatics auction in Sydney was a landmark event in more ways than one, not only was it the last major numismatic auction for the year, but they made a world record price for an Australian note - $1.22 million for the unique R70b £1,000 note.
This is obviously the largest denomination in the Australian Commonwealth note series, and is the only example in private hands - arguably it is the most desirable of all Australian numismatic items.
The last time this note was sold was for $86,000 in November 1998, however this was dogged by controversy. After the auction had taken place, the Reserve Bank of Australia claimed ownership of the note (as well as a number of similar items from the same source), and it was seized by the Federal Police. Following the subsequent legal tussle, the Reserve Bank relinquished it's claim, and the note remained off the market since then.
I understand that the note was purchased on behalf of a client by my fellow Sandgropers at the Rare Coin Company, who will be displaying it in Albany and Perth some time in 2008. Definitely worth a look if you can get to see it.
---
---