Numismatic Crime Website - As Useful As It Sounds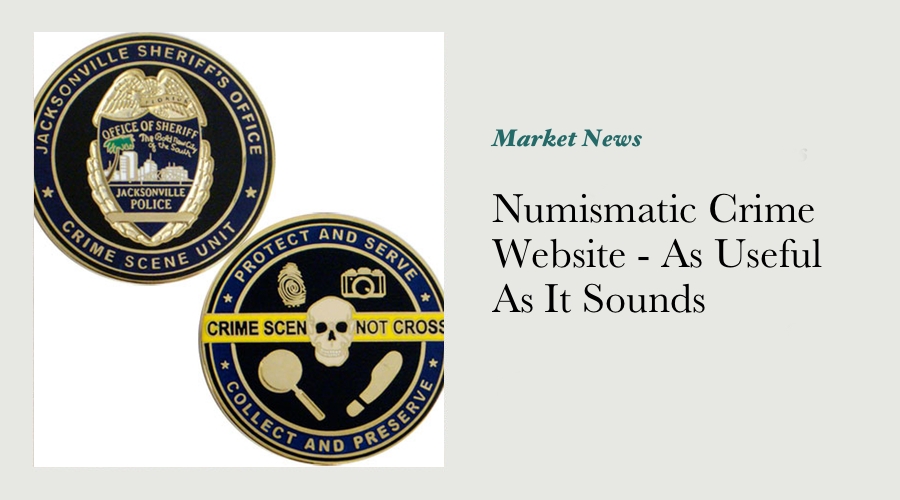 The old saying "Only In America" can be used cynically when looking at someone paying half a million dollars for a cornflake that looks like Elvis, but it can also be used in a positive way to describe an event or trend that could surely not have taken form anywhere else. In this instance, I'm referring to a website in the US that is solely dedicated to distributing information on numismatic crime in the US - numismaticcrimes.org.
Despite what you might think, I believe this is one of the most useful numismatic sites I've come across in recent months - it contains a wealth of information that I believe any serious collector should be well aware of. The homepage states the following about the organization behind it:
"The Numismatic Crime Information Center is a 501 (c)(3) non profit corporation established to coordinate and collaborate initiatives between law enforcement and the numismatic industry in "Targeting Numismatic Crimes Around the World."
I first thought that it would be a site started up by a somewhat dodgy private eye company looking for a niche they could exploit without fear of competition, however after looking over their site I believe they're the real deal. Set aside the fact that the gent behind it bears a passing resemblence to one of my action movie heroes of the 1980's (does anyone else remember Fred Ward starring as Remo Williams?) I've certainly learned a lot by going over this site.
An encounter with crime is something that most of us hopefully never have to experience, but as is the case with events such as this, lessons are generally learned about security and personal habits that can reduce the risk of a recurrence. It makes perfect sense to me that someone with many years experience both as a law enforcement official and numismatist would have a lot of knowledge and advice to those of us that aren't in that same position.
Even though the site is US-centric, crime is crime and it's not like burglars or thieves operate much differently here to the way they do in the states. I've subscribed for their newsletter to keep abreast of events and news in this field, and would suggest you do the same if you have a significant collection.
---
---