The 2012 Melbourne ANDA Show at Caulfield Racecourse - The Scene of a Frenzy?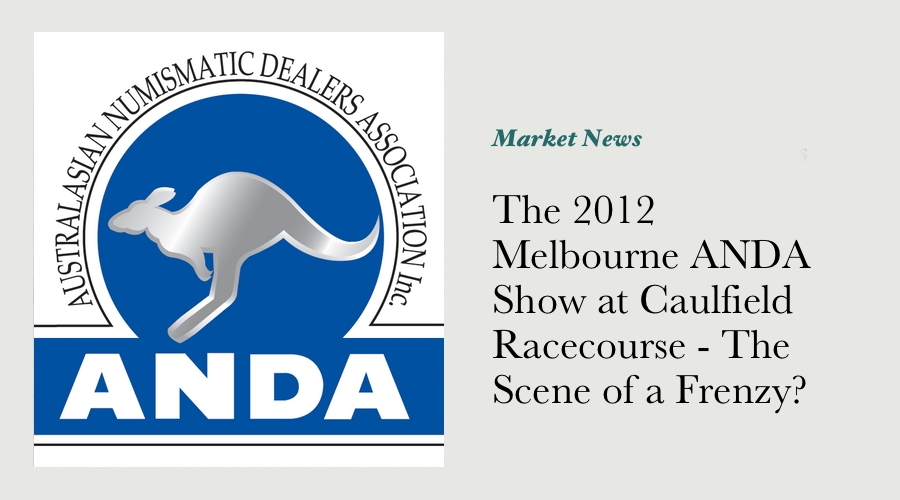 In between completing a stocktake and checking off the other tasks that any business has to at the end of the financial year, we're currently getting ready for the 2012 Melbourne ANDA trade show, to be held at the Caulfield Racecourse on the weekend of July 7th & 8th.
The next Downie's / Australian Coin Auctions sale is going to be held in the week following the show, so we'll be viewing for that on the Friday.
We have a lot of great new stock that we'll be taking, I'll also be presenting an updated version of our seminar "Trading Coins for Wealth" both afternoons, and I'm really keen to see just what the level of bourse activity is like after both of the online numismatic auctions that were held earlier this week.
Pacific Rim Online Auctions sold a major collection of Commonwealth coins on the internet last Monday night (you can read our summary of the sale in a previous article here), and International Auction Galleries had their own online auction that ended the same night.
After the results of both of those sales, I'm curious to see just how many Victorian collectors start scooting around dealer tables to identify slabbed and raw Commonwealth coins that they believe offer good value for money. Some of the prices seen earlier this week certainly indicate this could be the case.
The Royal Australian Mint and the Perth Mint will offer their ever-popular show products again, we're expecting attendance to be good. Hopefully the level of activity is better than the coffee that we had last time we were there!
---
---