An Upcoming Movie You'll Definitely Want To See (Or Not)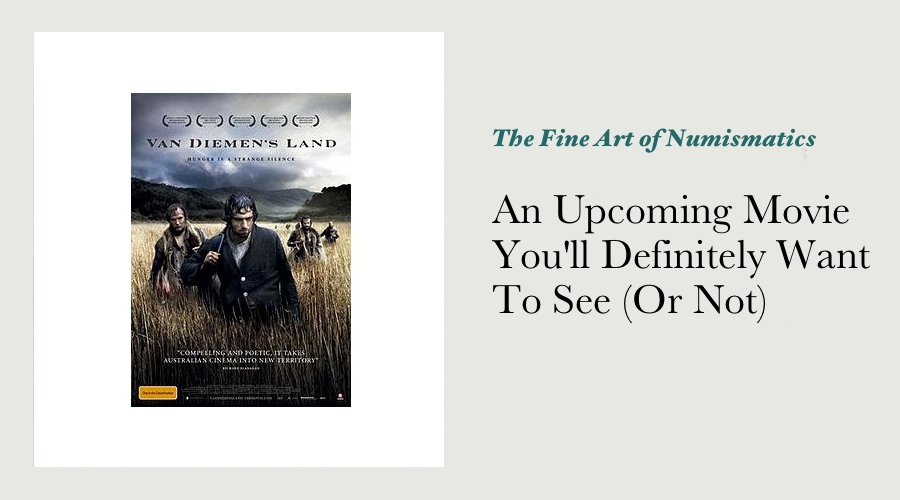 One of the blessings of technology is the ability to save time doing mundane things by employing technology so that that same time may then be wasted on entertaining oneself electronically.
As a result, part of my Monday lunchtimes is spent checking the iceTV interactive TV guide for the coming week, and programming my appletv to record stuff I'll either be to busy or asleep to watch.
At the Movies on the abc has a preview this week of an upcoming movie that covers an infamous story in Australia's colonial history - the escape of eight convicts from the brutal penal settlement at Macquarie Island, or more to the point, their barbaric attempts to keep themselves alive on their journey to freedom. It is titled quite simply "Van Diemen's Land."
I'm not clear on the full background to the movie yet, however I understand that it is the directorial debut of Jonathan Auf Der Heide, a Tasmanian actor that has had a burning ambition to share this story with an international audience for many years.
Tales such as this (and indeed those that are far less brutal!) really do bring home the conditions that at least some, if not the majority, of Australia's first white settlers experienced. I'm quite sure that after viewing this film, dedicated collectors of proclamation and colonial coins might pause ever so slightly before sneering at a coin that has a light hint of wear across the high points, and will appreciate even more any coinage that dates back to this period. We can only imagine just how highly prized a solid copper, silver or gold coin would have been in such circumstances.
This isn't of course the first time that the story of Robert Greenhill and his colleagues has been told in recent popular culture. A band that my mates and I followed very keenly in our misspent early adult years was Weddings, Parties, Anything, an unreal folk rock band that've told many an Australian story in a lively and boisterous manner. Track five from their third album (The Big Don't Argue) is "A Tale they won't Believe", and it explores the story in a rather malevolent that generally ended up with the wayward youths in the audience throwing beer cans all over the place and slam dancing. (Don't ask if you don't already know!)
I don't know if hearing that song repeatedly back in the late 80's had some influence on my subsequent interest in colonial coinage, however if it did I wouldn't be surprised!
---
---