2015 ANDA Melbourne Show - This Weekend 22-23 August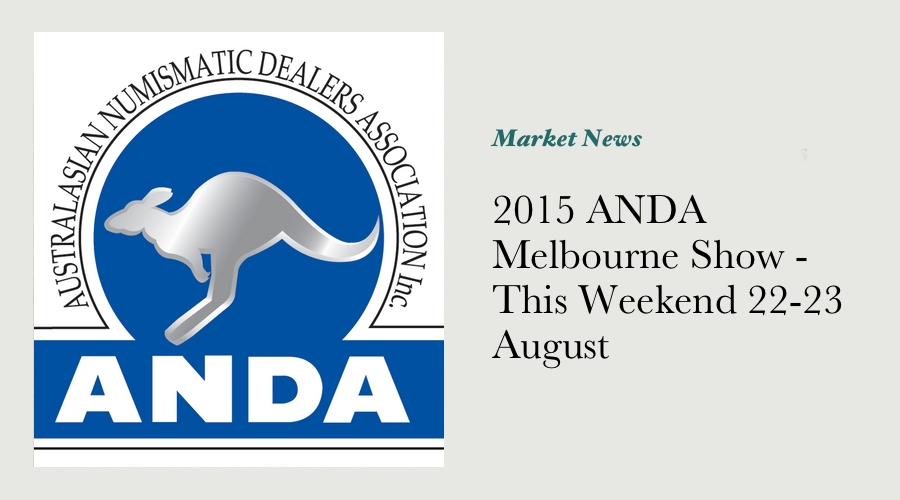 Our annual roadshow to Melbourne takes place this weekend, 22-23 August 2015. Although the venue for the successful 2014 ANDA Coin, Note and Stamp show was Dallas Brooks Hall in East Melbourne worked for everyone just fine, unfortunately the ANDA committee were advised when they went to re-book that it was slated for demolition! That demolition was approved in March this year, so the ANDA show is forced to move on, yet again.
This year, the event is being held at the Bayview on the Park Hotel in St Kilda (map below).
Although it's not quite as central as the CBD, the venue comes with good reports for events such as this. More to the point, the bourse floor has been fully booked out by dealers wanting to attend, which is a great sign for an active show.
Melbourne has an active numismatic community - the Numismatic Association of Victoria has an active membership base, as does the Melbourne chapter of the International Banknote Society.
The 2015 Melbourne show follows hot on the heels of the release of the 2015 Pocket Guide to Australian Coins and Banknotes by Greg McDonald. Although there's always a lot of discussion online about market factors such as this, face to face events such as the ANDA shows offer a rare opportunity for collectors to get up to speed with how others are taking in developments like this into their stride. It'll be interesting to see how the broad range of collectors attending the show find the catalogue - if you're there, do stop by the Sterling & Currency tables to have a chat about it.
Whether you're buying, selling or looking to make a deal, I'll be available to discuss any aspect of your portfolio. The afternoons tend to be a little quieter than the mornings are, so if you're interested in a semantic discussion of whether the 1914-H or the 1915 florin is rarer in MS 63 or better, best to wait until the afternoon for that!
You're welcome to email or call me before we get over if you'd like me to schedule some time in for you. If you have a big decision to make or would like to spend some time running over something, by all means touch base beforehand.
The Royal Australian Mint will be releasing the third coin in their popular series of 2015 carded mintmark / privy mark $1 coins - if you're keen to continue on with the series, do let me know so I make sure I set one or a few aside for you.
Nicole and I will be at stand 18 for both days - I hope we see you there!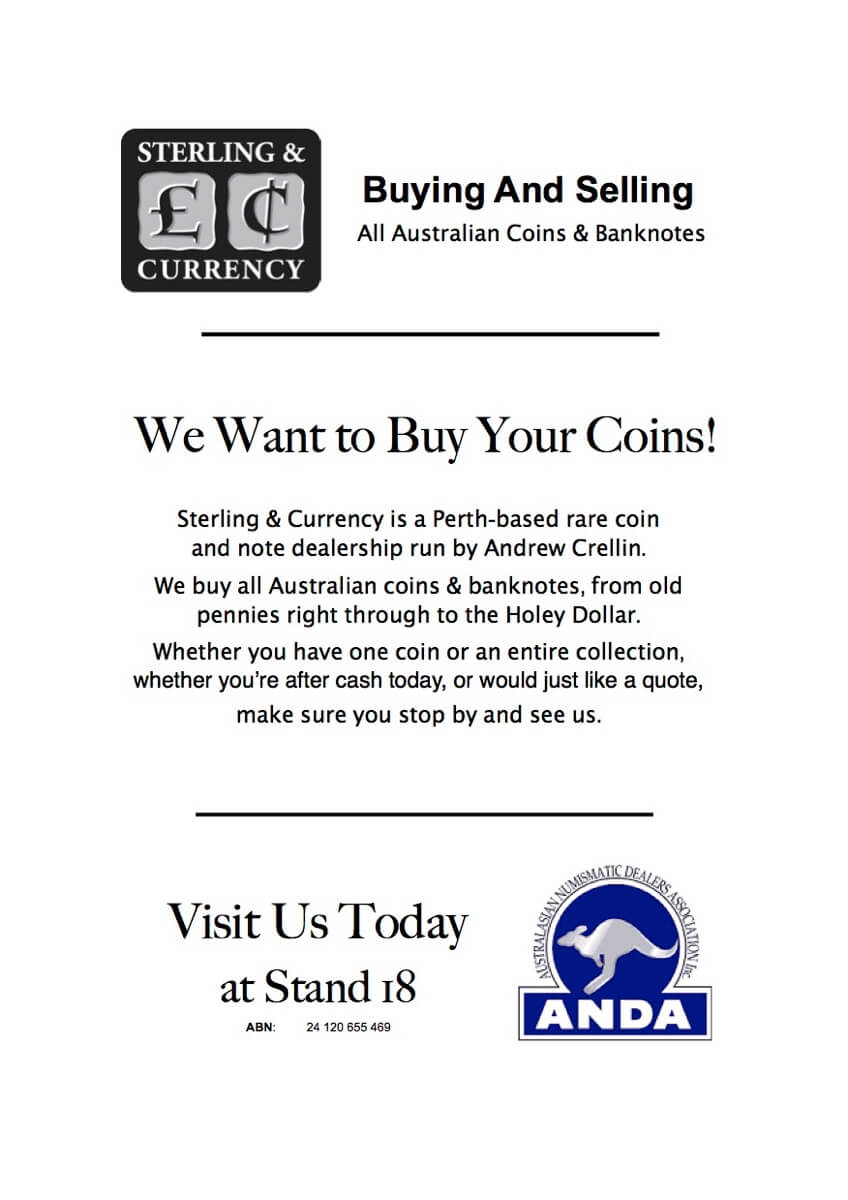 ---
---