How to Find the Right Coin Dealer for Your Collection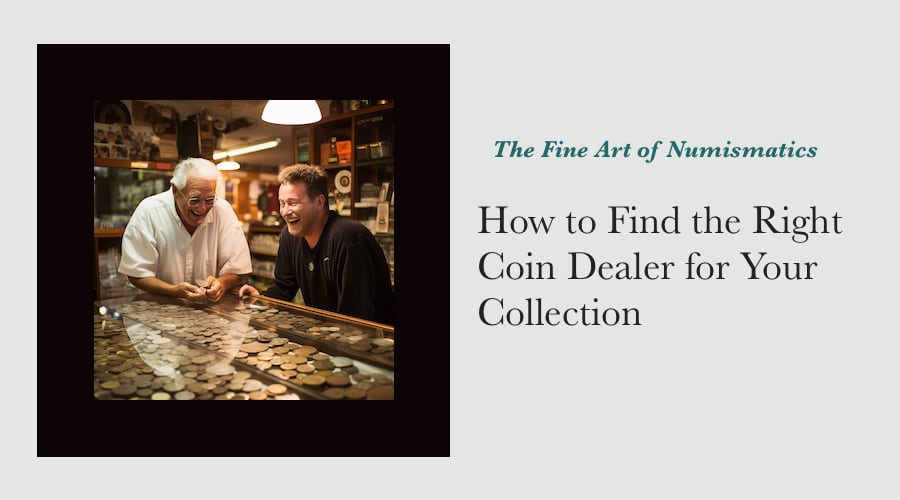 Websites such as eBay; Gumtree and social media groups have made it easier for collectors to buy, sell and swap with each other than they ever have before. If a collector wants to build a collection of coins without ever having to talk to a coin dealer, they can certainly do that in 2023.
When it comes to building a coin collection or exiting it though, finding the right coin dealer can be a critical step - a good relationship with a reliable coin dealer can play a major role in successfully building and selling a collection.
In this article, we'll explore the reasons why having a relationship with a reliable coin retailer (numismatist) is crucial; the key factors to consider when choosing one to do business with; how to go about finding a suitable dealer and tips for maintaining a positive relationship with them.
The Role A Coin Dealer Can Play in Building Your Collection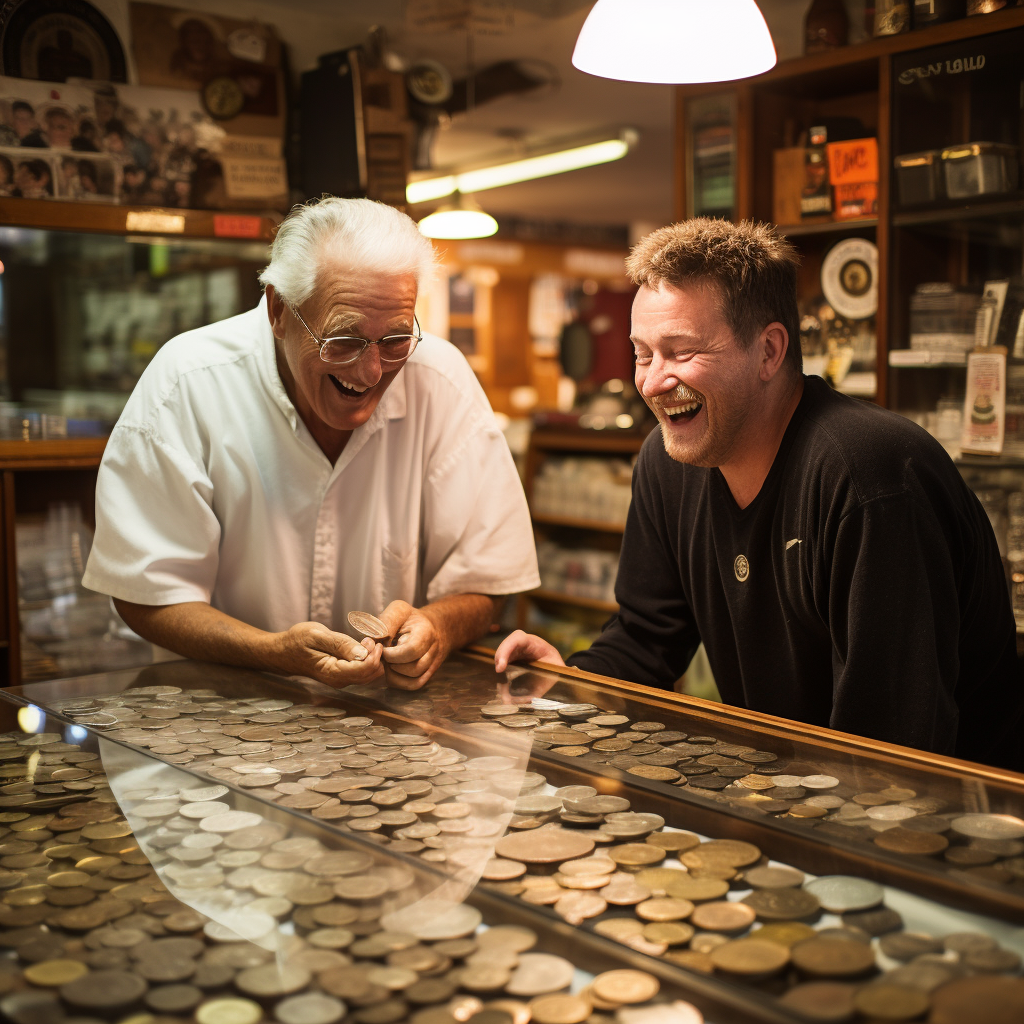 How to Find the Right Coin Dealer for Your Collection
So what role could or might a good coin dealer play in building your collection? Whether you collect gold coins; silver coins; banknotes or pennies, a reliable coin vendor can use their knowledge to provide you with valuable insights and recommendations that can save you time and money. While some collectors are happy to do their own thing and learn from their mistakes, a trusted rare coin supplier can guide you towards coins that align with your collecting interests and budget, and away from rare coins you might regret buying in future.
I know collectors that could have saved themselves years of wasted effort if they'd taken the time to just have a chat with someone experienced with the market before they started.
At the most fundamental level, a trustworthy professional numismatist should be able to assure you of the authenticity and quality of the rare coins they sell. This is crucial - there are counterfeit coins in the market, and without the expertise of a reliable dealer, collectors can fall victim to fraud. By establishing a relationship with a reputable dealer, you can have confidence in the coins you acquire, knowing they are genuine and have been described accurately.
A reputable dealer will generally have an extensive range of inventory in their store and will also have a strong network of contacts, allowing them to source rare and valuable coins and banknotes for your collection if they don't hold it in stock. They can help you find elusive coins that may take months or years to track down otherwise. Their connections in the numismatic community (with fellow local coin dealers; auction houses and knowledgable collectors across Australia) will give them access to a wide range of coins and banknotes. They understand movements in the precious metals market, which can greatly help when timing your purchases and sales.
Good coin dealers can act as a bridge between collectors, facilitating networking and knowledge sharing. Coin dealers regularly attend events (coin shows and auctions) that provide opportunities to meet fellow collectors and will help you expand your understanding of the hobby.
The Role of Coin Dealers in Selling Your Collection
Coin dealers don't just sell coins or collectables, but can actually be most valuable when your collecting journey is complete. If you weren't a collector yourself but you've inherited a large, valuable and complex collection of rare coins and banknotes, an experienced and honest dealer can provide you with advice on how to best catalogue it so you know exactly what you're dealing with.
Even if you have ancient coins or foreign banknotes that have a different language on them, an experienced dealer can help you: identify each coin in your collection; authenticate those coins that require it; assess the condition of each coin or note and then provide you with market values on all of them.
That service should (or at least can) be provided as a paid service, independent of any commitment to buy or sell. Experienced dealers will have no problems providing their expertise and appraisals in writing, generally for an hourly fee. If you use this service, you can have confidence you're receiving information that is honest, transparent and is legally binding. If a dealer purchases a collection they've charged to appraise, the appraisal fee is generally reimbursed.
An established dealer can purchase an entire collection or assist you with placing it into an auction, whichever is your choice. Most will be prepared to give you as much information as you need to make a decision, and will allow you the time required to make the best choice.
Why Trust Matters in Coin Dealing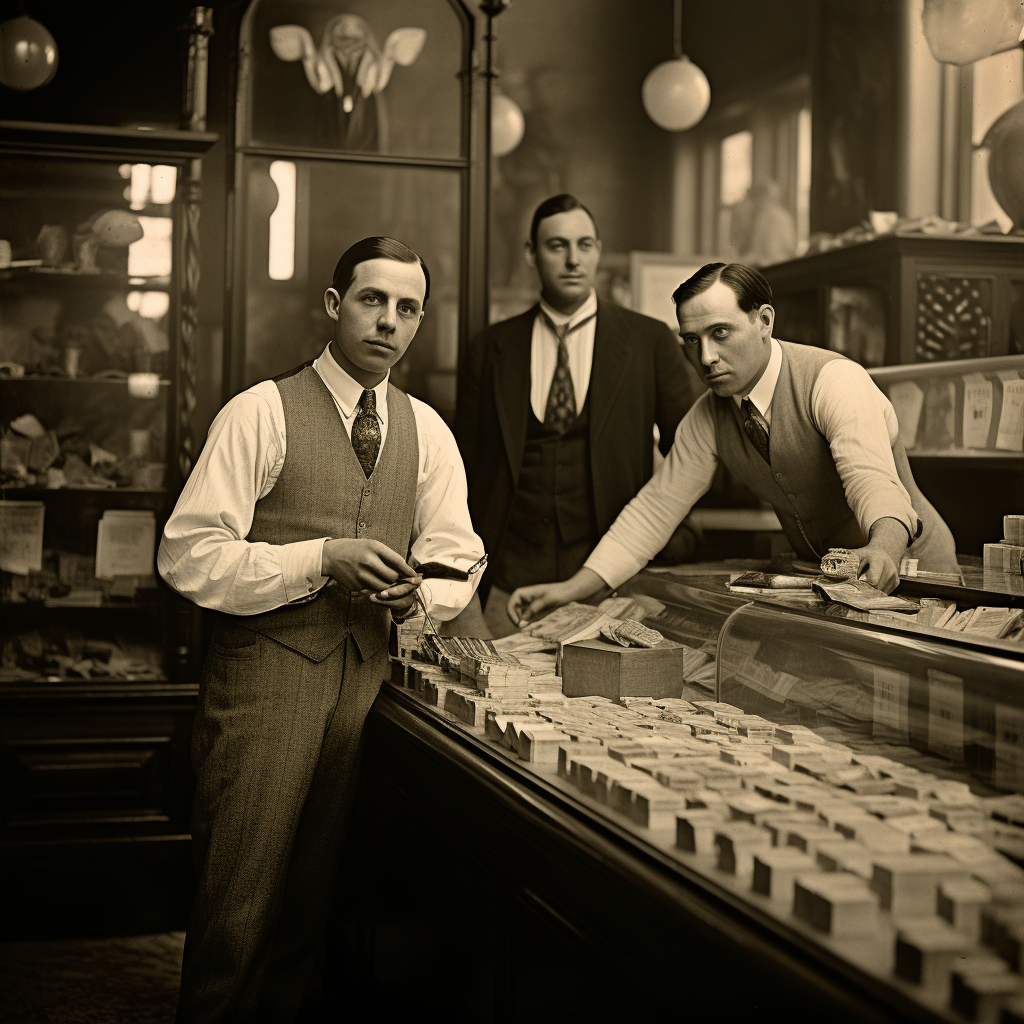 Why Trust Matters in Coin Dealing
Trust is the foundation of any successful business relationship, and the relationship between a collector and a coin dealer is no exception. Trust in a dealer can give you peace of mind, knowing you're making informed decisions and building value over the long term.
A knowledgable and reputable dealer can offer long-term clients services such as coin grading and authentication. Collectors that work with a trusted dealer can ensure their coins are accurately graded, which can have a major impact on their value. Gold coins can be accurately measured for their weight and purity, which is critical to making sure you pay the right price.
When a dealer trusts that a collector customer will do what they say they'll do when they said they'll do it (regarding steps such as payment or dispatch), it reduces uncertainty and allows them to make a quick decision. That decision will often be more favourable to the buyer (or seller) than it would have been otherwise if things were less certain.
Key Factors to Consider When Choosing Between Coin Dealers
Now that we understand the significance of a reliable coin dealer, let us explore the key factors to consider when selecting one.
Expertise and Knowledge in Coin Collecting
It goes without saying that a reputable dealer in rare coins should possess in-depth knowledge of numismatics and coin collecting. They should be able to identify different coin types, be able to evaluate their condition, and be able to provide accurate grading that is accepted by other dealers and collectors without hesitation. Additionally, they should stay updated with the latest trends in demand and market values.
Some dealers will focus their expertise on gold coins only; some only on decimal coins; others will only trade in ancient coins, while others will deal in rare banknotes, tokens and medals as well. If they also deal in jewellery, stamps or antique furniture, they may not have the time needed to build specialized knowledge in one particular area.
It is possible to assess a dealer's expertise and knowledge by reviewing the type of items they handle. Certain coins and notes are only be handled by dealers that have deep expertise and connections across the market. A dealer that only has modestly-priced inventory may not be in the best position to appraise a truly rare and valuable item.
When talking to a prospective dealer about their experience, education or certifications, it can be useful to ask about their journey to becoming a coin expert. Some start out as collectors themselves, others may have started their full-time employment in numismatics, such as at the Perth branch of the Royal Mint.
Checking out a dealer's reputation is going to be a straightforward part of your selection process. Read through online reviews such as those on Google or Facebook. We all know that reviews can be left by family members and even aggrieved customers, so do take them with a grain of salt.
As you read through a dealer's online reputation, you may come across interesting anecdotes from fellow collectors who have had memorable experiences with the dealer. Some may share stories of how the dealer went above and beyond to help them find a rare coin, while others may highlight the dealer's exceptional customer service. These personal accounts can give you valuable insights into the dealer's character and the level of trust they've built within the numismatic community.
Check if their company is a member or is deeply involved in the governing body of a numismatic association (perhaps they've been President of the association 3 times!!), or if their business has received any industry recognition.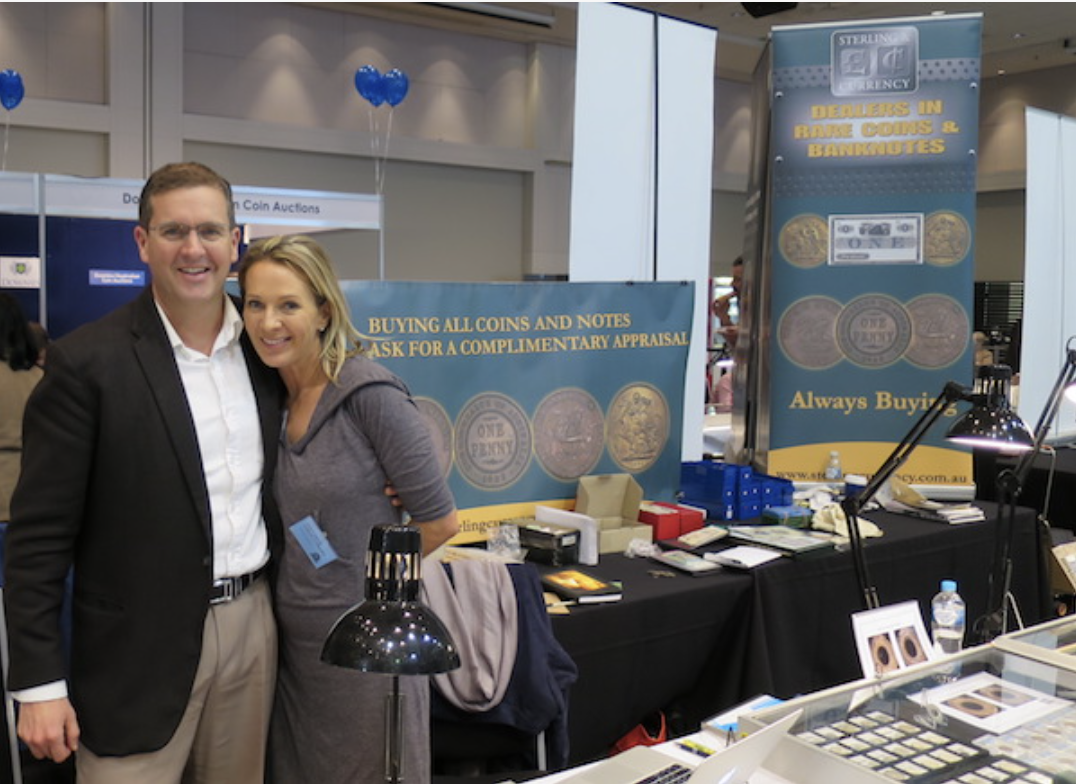 Perth Coin Dealer - Sterling & Currency
There's an old saying you can judge a person by those they surround themselves with - if a dealer has a friendly team working alongside them or if they have family members working in the store as well, both of those points can be positive. (But perhaps not if their family members are constantly arguing with them!)

Pricing Models and Openness to Negotiation
While dollars and cents shouldn't be the sole deciding factor in any commercial relationship, it is undeniably an important consideration. A dealer in the industry for the long term will offer fair and competitive pricing, and will avoid trying to make a killing on any one single deal.
When considering the dealer's openness to negotiation, it can pay to consider the art in finding a mutually beneficial agreement. Some dealers may share stories of how they have built long-term relationships with collectors by understanding their budget constraints and offering flexible payment options. Others may talk about their ability to source coins at reasonable prices, allowing them to pass on the savings to their customers. Some might offer a trade service, where collectors can put the value of an item or collection they no longer have an interest in towards a single item they previously thought was always going to be beyond their reach.
These insights into the dealer's pricing strategies can give you a deeper appreciation for their commitment to fairness and transparency.
In the long term, it's probably best to avoid dealers who try to pressure you into immediate purchases or "today only" deals that seem too good to be true. Instead, look for dealers who take the time to understand your collecting goals and patiently guide you through the process of acquiring coins that align with your interests.

How To Go About Finding a Suitable Coin Dealer
It goes without saying that the first and easiest step is to look for reputable dealers in your local area or who are prominent on the internet. A bog-standard Google search "coin dealer near me" will bring up a list of initial candidates located near you at least. Ask for recommendations from anyone you know who has bought or sold coins in the past, you can also check discussions in online numismatic forums and social media pages about coins as well.
Pay attention to how they communicate and interact with their audience - it can be useful to review their blog (if they have one), as well as how they've responded to online reviews (good, bad and indifferent!).
First Contact - What to Ask
Once you've shortlisted a few potential dealers, see if you can have a conversation with them, no matter how brief. This is an excellent opportunity to gauge their knowledge, professionalism, and compatibility with your collecting goals and style.
If you want to ask questions, prepare a list in advance. It's entirely appropriate to cover topics such as their expertise, sourcing practices, return policies, and communication methods. If their responses align with your expectations, that has to be positive. Pay attention to the dealer's communication style - do they actually listen? Do they acknowledge your question is valid? Effective communication is crucial in establishing a successful partnership.

Making the Final Decision
After you've finished your due diligence and have "interviewed" them, you're probably ready to move forward. Reflect on your interactions with each dealer, review the information you've gathered and trust your instincts.
Starting out with a particular business doesn't commit you to them forever, so if your initial expectations aren't met after the reality of a few transactions, be quick to move on elsewhere.
Maintaining a Good Relationship - Regular Communication
Once you've chosen someone to do business with, it helps to be in regular communication with them. We all have our own level of comfort in how much we share and how much we keep to ourselves, but it generally helps to let a dealer know about your collecting interests and budget, and to keep them updated about what you're chasing.
Stay updated with the dealer's offerings and new arrivals. Regularly check their latest acquisitions or subscribe to their mailing list to receive news and updates. This proactive approach ensures you're consistently aware of the coins that may add to your collection.
In conclusion, finding the right coin dealer is crucial for the success of your collection. Take the time to understand the role they play, evaluate key factors such as knowledge, reputation, and pricing, and maintain a positive relationship by communicating effectively and resolving any issues that may arise. With the guidance and support of a reliable dealer, your coin collection journey can be rewarding and fulfilling.
---
---
---
Leave a comment