Catnip for a Rare Coin Dealer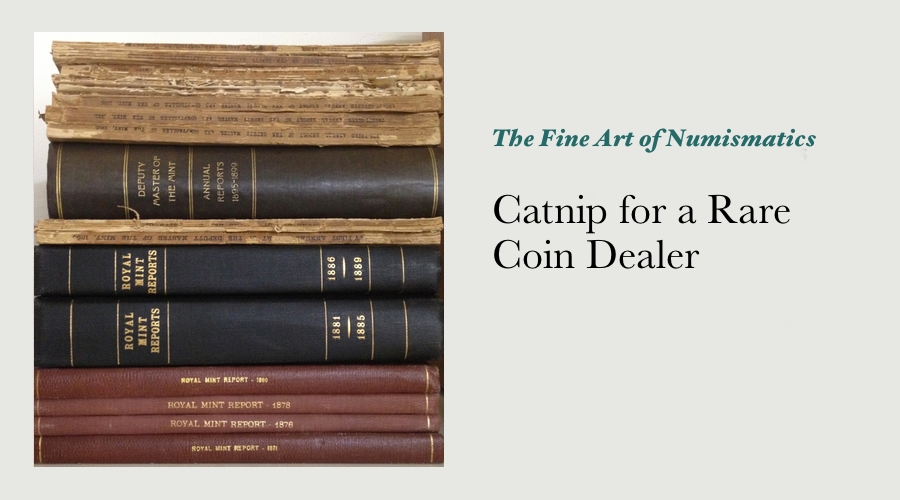 There are many, many auction catalogues I receive that elicit no reaction at all - some include not a single lot that hold any interest for me.

That certainly wasn't the case a few months back however, when a set of dusty old books made an appearance. They had an effect on me very similar to that I understand which catnip has on a cat.

Of course the books weren't simply any old kind of dusty tome - they were a series of Annual Reports from the Royal Mint. I've encountered these in a few different places in my numismatic career so far - on the back shelves of the main strongroom at the Perth Mint, and in the library at Monetarium in Sydney.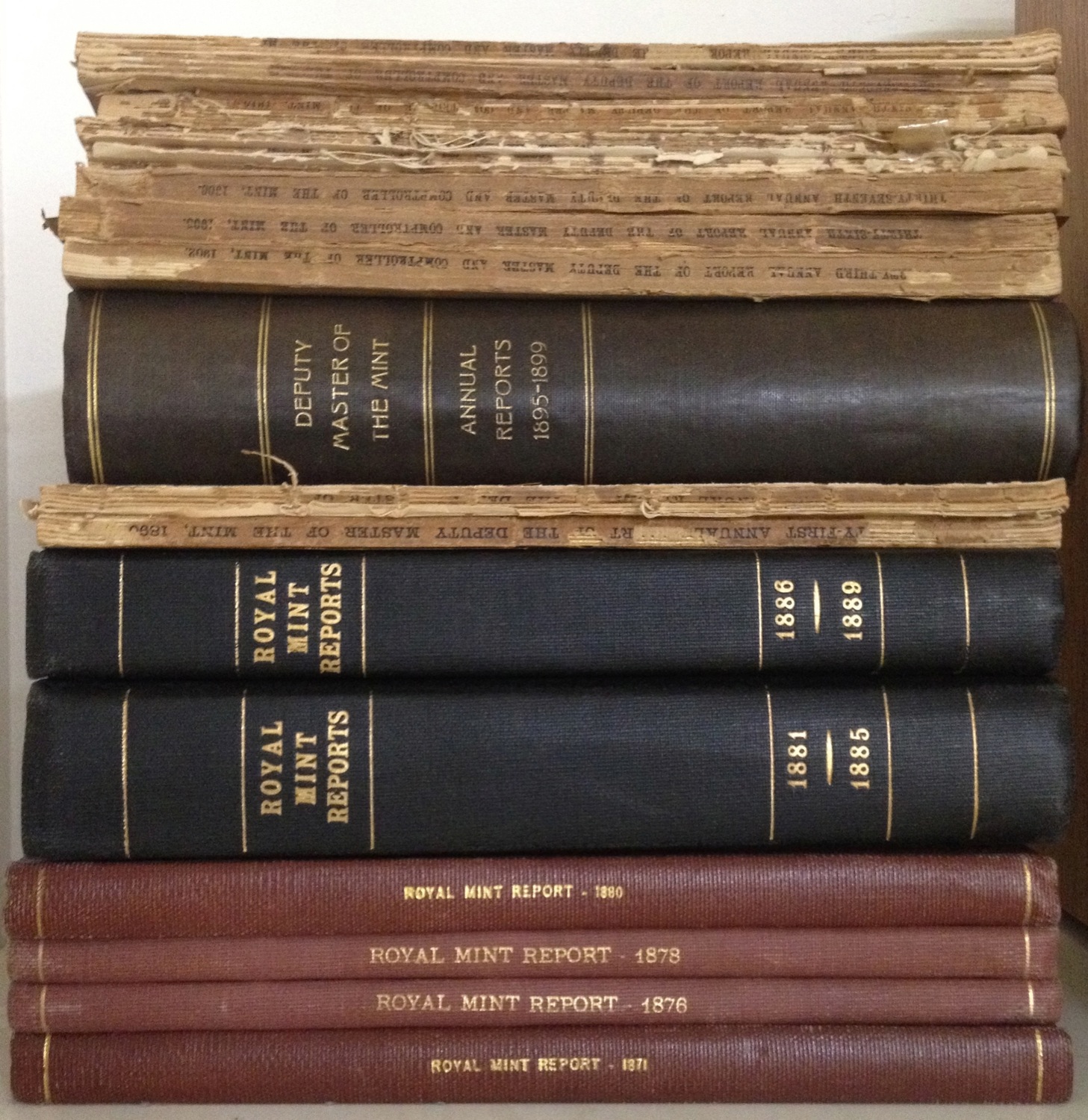 Although these reports certainly weren't written specifically for future generations of numismatists, they are an excellent and reasonably accessible source of primary information on the production of Australia's coins in the period that they cover.

This particular set is incomplete, and runs between 1870 and just before World War I. I've used it a few times already over the past month, and expect they'll be consulted regularly in the coming months and years. You'll have to prise them from my cold, dead hands if you have any idea of getting them from me!
---
---