1658/7 Silver Crown Oliver Cromwell S# 3226 good EF
Obverse: Laureate bust of Cromwell to left, legend around
Obverse Legend: OLIVAR DG RP ANG SCO HIB & PRO. [Oliver, by the Grace of God, of the Republic of England Scotland Ireland etc, Protector]
Reverse: Ornate crowned shield quartered with the cross of St George, cross of St. Andrew and Irish harp; with the Protector's family arms, a lion rampant, at the centre.
Reverse Legend: PAX QVAERITVR BELLO 1658 [Peace is sought by war].
Diameter: 39.50mm | Weight: 29.65g | Purity: 92.50%
---
This is the largest coin struck for one of Britain's most important historical figures.
Oliver Cromwell is one of the most remarkable and controversial figures in British history - some historians describe him as nothing more than as a king-killer, Winston Churchill regarded him as a military dictator, while yet others celebrate him as a hero of liberty.
Cromwell rose to prominence during the British Civil War (1642 - 1651) - a military conflict over the way in which England was governed. Cromwell demonstrated his ability as an effective commander of men in the military and was quickly promoted from leading a single cavalry troop to being one of the principal commanders of the army that defeated the Royalist troops. Finally, Cromwell played a fundamental role in the defeat of the royalist forces in two decisive engagements - at the Battle of Naseby, and also at the Battle of Langport.
In the months and years that followed the end of the Civil War, Cromwell signed the death warrant for King Charles I; he dominated the short-lived "Commonwealth of England", and was finally sworn in as "Lord Protector of England" on December 16th, 1653.
This title meant that Cromwell was effectively England's head of state for life, he assumed all the powers and trappings such a position might endow. Although Cromwell wore a simple outfit of black during the swearing-in ceremony, and spurned the monarchical regalia that event might have permitted, critics say it did not take long at all before his revolutionary ideals were set aside for the trappings of monarchy.
Cromwell stated that he had two key objectives as Lord Protector. The first was "healing and settling" of the nation after the chaos of the civil wars and the death of the King, which meant establishing a stable form for the new government to take. The second was spiritual and moral reform of the land. To the committed Puritan, this spiritual and moral reform meant, among other things, a series of regulations that outlawed blasphemy, cursing, drunkenness, and adultery.
Cromwell's death in September 1658 resulted in a series of machinations that eventually led to the coronation of King Charles II as the rightful King of England.
One of the reasons Cromwell remains so topical today is that many different conclusions can be drawn by different people from the same set of facts - either an "an energetic campaigner for the liberty of conscience brought down by pride and ambition", or "a brave bad man".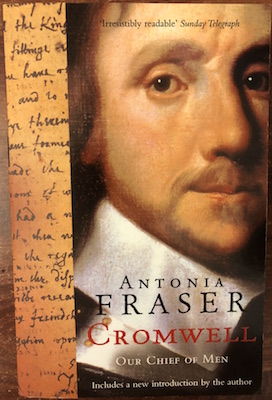 Although it is a short-lived series, Cromwell's coinage has been enthusiastically studied by a range of numismatists. Innovative for their time, they were machine-made and struck in small quantities in the presses of the celebrated Pierre Blondeau, from dies engraved by Thomas Simon. Blondeau was responsible for reintroducing milled coinage to England, while Simon is credited with designing a number of Britain's most desirable coins.
The crown is the largest silver denomination in the series and was struck only in the months preceding Cromwell's death.
As the images here show, this particular example remains in lightly-circulated condition - the high points of the obverse have been rubbed, while there is an abundance of lustre remaining across the reverse. It also superbly displays the classic lower bust obverse die crack.
This famous feature is common in varying degrees to ALL the Cromwell crowns as they were all struck from one single set of dies.
The die crack, which originally started as a very small crack at the 7'o' clock rim position (on the obverse only) continued to spread and extend across the flan in an easterly direction as subsequent coins were struck.
This was of course a sign of the gradual failure of the obverse die.
This particular coin is a very exciting example in that it represents one of the very very last coins to be struck, as not long after its production, when the crack entered the "O" of PRO , the die finally collapsed and production ceased.
It is an attractive and hefty reminder of one of Britain's most controversial and important historical figures.
If you have an interest in this coin, we'll be pleased to include a copy of a definitive biography of Cromwell with it. "Our Chief of Men" by Antonia Fraser has received a number of favourable reviews, and has been described as "A real attempt to present the man, warts and all."
Click here for a link to a detailed numismatic article on the coinage of Oliver Cromwell published in the Journal of the British Numismatic Society in 1966.
It is 14 pages of analysis and explanations - you couldn't ask for a better resource to gain an understanding of this unique series of coins.
SKU: 15789
---
Standard Shipping
- $9.00
Signature is required on delivery
---
Express Shipping
- $15.00
Signature is required on delivery
---
Free pick-up from store
- $0.00
You're welcome to collect your order from our office (Shop 22; 27-35 William Street; Fremantle; 6160) during normal office hours. Please make sure to check we're open before you head on in!
| | |
| --- | --- |
| SKU | 15789 |
| Shipping Weight | 0.0500kg |
| Shipping Height | 0.001m |
| Assembled Length | 0.030m |
| Assembled Height | 0.001m |
| Assembled Width | 0.030m |
We unconditionally guarantee the authenticity, title and grade of every item we sell. The tax invoices we supply ensure that you have these guarantees in writing.
Please review our Website Terms and Conditions for a complete explanation of the guarantees we provide.
All items ship within 24 hours of confirmed payment being received.
Please review our Website Terms and Conditions for a complete explanation of our availability guarantee.
All orders are delivered via trackable and insured mail at a flat rate of $9 for orders within Australia, and $25 internationally.
Australia Post Parcel Post within Australia can take up to 1 week to arrive, while EMS / ECI international mail can take up to 3 weeks.
Urgent orders can be sent via Australia Post Express Mail at special request.
Please review our Website Terms and Conditions for a complete explanation of our delivery guarantee.
Be The First To Review This Product!
Help other Sterling and Currency users shop smarter by writing reviews for products you have purchased.

---

I've taken my coins to Andrew a few times. Him and his staff are very nice people. Andrew is honest and down to earth. 👍

I have purchased several bulk lots of world coins from Sterling & Currency over the last few years. Not only are the selections I receive great (some duplication is par for the course), but the postage is truly cheap as chips. And I hope to be a customer for many more years. I've certainly never experienced any of the rudeness that other reviewers have mentioned. Read more...

I live on East Coast but prefer dealing with Andrew on the West due to his integrity, knowledge and prices, either buying or selling over many years. You will always do better buying from Andrew if your after quality and "real" coins.... If you take a coin to value and its a fake, he will tell you. If its valuable or mid range, he will be as honest with that valuation. After decades dealing with Andrew (and many other dealers as I have been collecting for well over 40 years), I am of the opinion that Stirling and Currency and particularly Andrew are the best numismatic dealers in Australia . Read more...

Just purchased a 1966 blue case decimal mint set. Andrew gave me a ring to ensure it had arrived and provided some very interesting and probably unknown information concerning these blue cases imported from South Africa during the apartheid era. Great service and a compendium of knowledge. Thanks! Read more...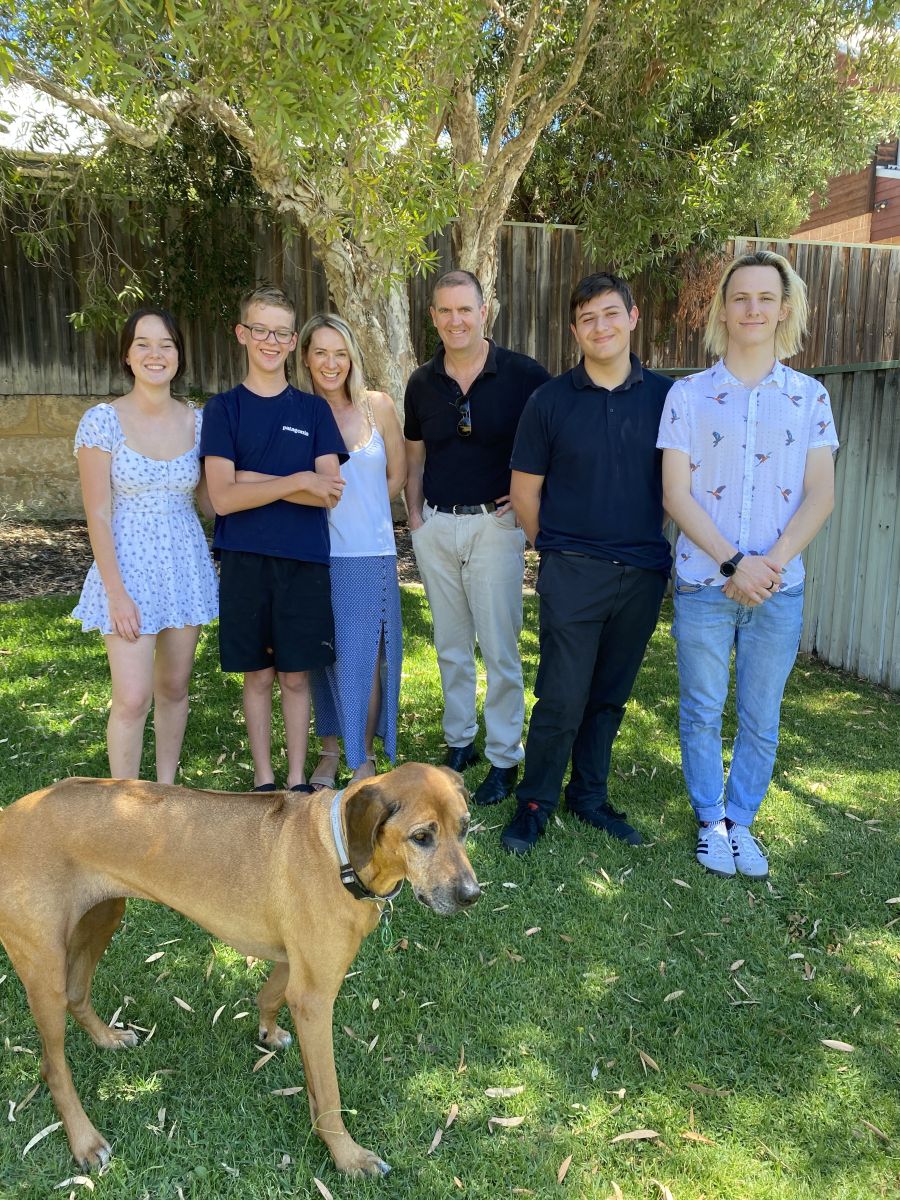 About the Sterling & Currency Team
The team at Sterling & Currency is a family affair – small but growing. Andrew Crellin is the main dealer in the business, click here to read this credentials and how he started with the Perth Mint; spent a decade in Sydney working with two leading dealers and relocated back to Perth in 2006.

Jo is our budding Numismatist, Chief Event officer, Photographer and Packing Extraordinaire. Natalie is our media creator and photographer. Nicole manages the accounts and is part of the Packing Team. A myriad of important duties are carried out by the team that include photography, website updates, office admin, and chocolate eating.

Ruby the Ridgeback quite frankly has learned nothing about coins, however contributes by barking at anyone wearing hi-viz.