2012 Sydney ANDA Show Report (Including the Coffee)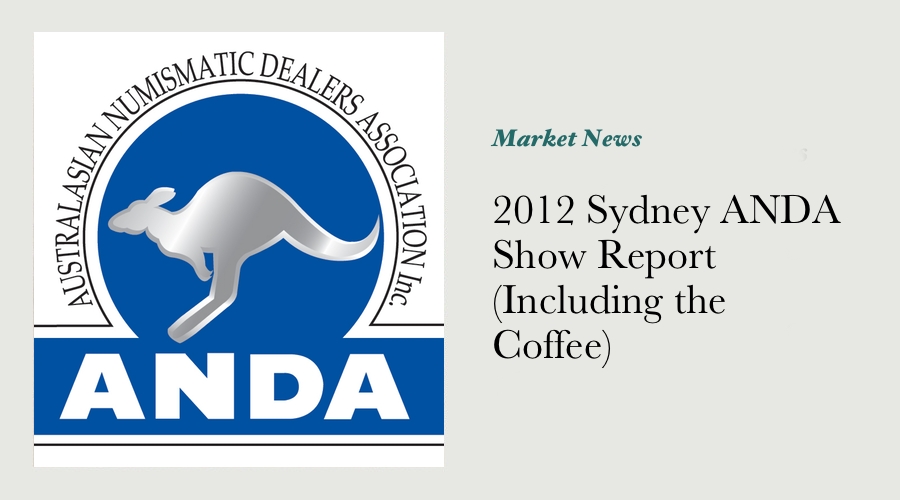 Despite the less than upbeat nature of current reporting on the retail economy at the moment, we were actually looking forward to a brisk 2012 Sydney ANDA show. Fortunately for us our expectations and hopes were matched with activity, we made some solid sales both days, and picked up a few great items for sale to boot.
The new Sydney venue was a little West of Centre to say the least, however that didn't seem to deter a good number of keen Sydneysiders from making the journey out to Canterbury Racecourse. Dealer numbers were down on previous years (not all small business-people see the merit in flying the flag when things are described as being quiet), however there was still plenty of interesting material on the bourse floor.
I can't comment on the level of activity that the other dealers experienced, but for us we had steady sales across the board - gold coins (sovereigns and halves); Commonwealth coins (both raw and PCGS-graded); modern issues - we even sold a good number of banknotes!
While the show may not have been as active as it was prior to 2007, I don't think there's any doubt the 2012 Sydney ANDA show was a success.
---
---