2016 Melbourne Money Expo - A Major Step Forward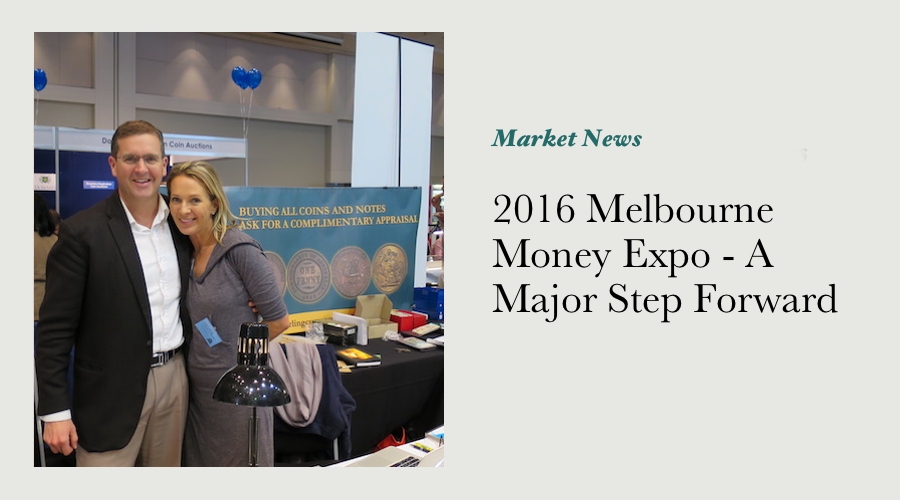 It's been a week since the Sterling & Currency crew were in Victoria for the 2016 Melbourne Money Expo. The Melbourne weather was nothing to complain about, the advertising and promotion all looked clear and professional, and there was much discussion in the media about the valuable displays that were on show. (Channel 9 visited on Saturday and took footage of the kids in the Five Cent Forage, and interviewed a few to boot.)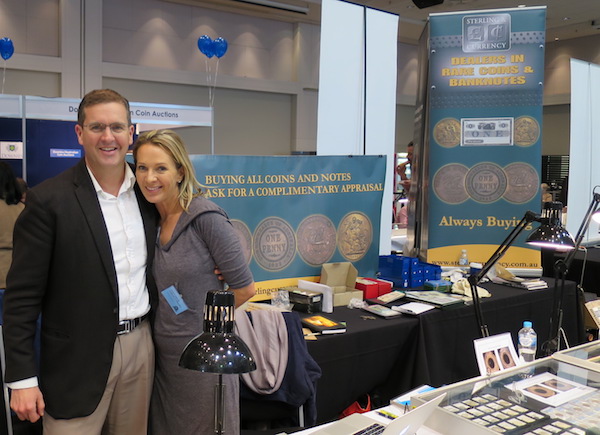 I don't know what the numbers were through the door yet, however, the queue to get in the door on Saturday morning was the longest we've seen in years (without exaggeration). The show products released were incredibly popular with folks through the door, many of the folks that bought them stuck around to peruse dealer's tables and offer items for sale.
It's no secret that the ANDA Coin, Note and Stamp shows had become rather tired and lifeless in recent years - a casualty of the market, and also no doubt a result of a lack of turnover in the organising committee (myself included!) Belinda Downie took on the President's in ANDA slightly less than 12 months ago, and in that time has driven a program of change throughout ANDA's operations, not least the way our shows are organised.
The results are clear for all of us to see - more general public and collectors through the doors, our issuing authorities (the Royal Australian Mint, the Perth Mint and Australia Post) actively involved, and an unequivocal positive atmosphere in the room.
Our own activity was quite positive - we didn't set any sales records to be sure, but were quite satisfied with total by Sunday afternoon, and also with the items we'd been offered for sale. It was also great to meet face to face the other dealers and collectors that we only know via our emails or via the phone.
Although the changes made to the Money Expo's promotional literature, advertising and publicity were made earlier in the year, and although those changes were evident at the Perth and Brisbane Expos, the Melbourne Expo clearly stood head and shoulders above them. Time and tides wait for no-one of course, so we can expect this resurgence in energy to continue to be applied at the Sydney Money Expo, to be held in October this year.
I'm hoping and expecting that we'll have even more activities available for kids, collectors and the general public available in 2017 - news on that in the coming months. As it stands though, the 2016 Melbourne Money Expo was a major step forward for the hobby here.
No matter which part of Australia you're in, make sure you register for the Money Expo email newsletter to get notice about the upcoming events.
---
---