Clear Title In the Numismatic World - Several Topical Examples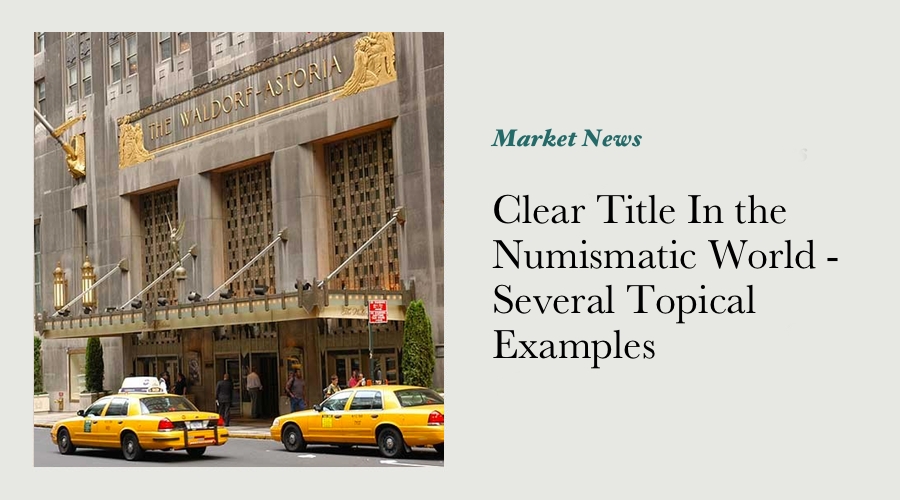 The world numismatic scene has kicked off in 2012 with a burst of activity - the 2012 NYINC world coin convention was held at the iconic Waldorf Astoria hotel in New York between December 31st and January 12th, both the bourse activity and that through the auctions held concurrently enjoyed unbridled success.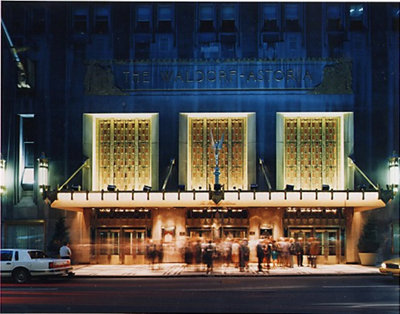 Perhaps the headline auction of the week was of the "Prospero" collection, formed by an eminent US collector of ancient coins and handled by Baldwin & Sons of the UK. Baldwin's sold US$31m in coins for the week, $25m of that was in the Prospero collection alone.
The other major auctions for the week were held by Heritage Auctions of Dallas - their world coin sale made just shy of US$11m, while their US auctions the same week brought in US$55m.
Multiple record prices were set in a number of different categories over these different events:
A gold coin from ancient Greece (variously described as being "among the most spectacular numismatic objects to have survived from the classical world") made a US$3.25 million hammer price;
A 1793 "Chain" cent from the US, previously part of the Louis Eliasberg Collection, "made an auction record for a copper coin of any kind" when it sold for US$1.38m;
An 1829 'Large Date' Half Eagle (a US $5 gold coin) made a record price for that denomination when it also sold for US$1.38m.
The week's events in New York didn't pass entirely without incident however - the first event was the arrest of Dr Arnold-Peter C. Weiss "on felony possession" of several ancient coins that were allegedly recently looted from Sicily. (Click here to see an actual copy of the court documentation.)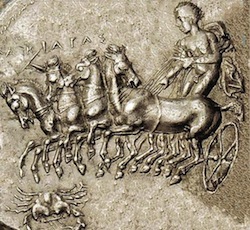 Dr Weiss' arrest took place just prior to the auction of the Prospero collection, and in fact involved what was one of the key items in that collection - a 4th century BC silver decadrachm from Akragas. To the uninitiated, this is one of the most coveted coins in the entire world - it had a pre-sale estimate of US$2.5 million, and this was the coin expected to be the most expensive Greek coin ever sold, meaning that it was expected to be more highly prized than the gold stater from the ancient Greek city of Pantikapaion that ended up selling for US$3.25m. Another coin was also seized by authorities at the same time, a 4th century BC silver tetradrachm from the ancient Greek city of Katane, this coin was listed with a pre-sale estimate of no less than $300,000.
Dr Weiss is a rather high profile collector of ancient coins - he is a former treasurer of the American Numismatic Society, chairman of the board at Rhode Island School of Design's art museum and (until very recently) was on the collecting committee of the Harvard Art Museums. He is also a "principal" of Nomos AG - a dealer and auctioneer of ancient coins based in Switzerland.
This arrest is big news in the numismatic world for a number of reasons - there has been a movement underway for the past few years in the US for laws to be enacted (and indeed enforced) preventing the import and ownership of historical artefacts that have been illegally removed from the country in which they were discovered, and by extension, from the nation that owns them. to say that there is strong resistance to these laws from pockets of the numismatic fraternity is a gentle understatement.
The Weiss case is a further test of these laws inasmuch as it involves a high-profile player in the ancient numismatic industry, and several extremely high-profile and certainly valuable coins. If authorities are successful with their prosecution of Dr Weiss one would think it would send a very strong signal to ancient coin collectors worldwide as to the risks inherent in owning coins that do not have an established provenance.
Just how this case pans out over the coming months will be very interesting to see. I can certainly see why nations such as Greece would want to ensure that items illegally "looted" from their national soil are returned, however it has to be acknowledged that are some problems with enforcing this law when many coins, coins that have been legally owned by collectors for years, decades or even generations can be seized because they do not come with a provenance that empirically demonstrates the coin was not looted in recent years. I'd assert that such a provenance can't be proven for the vast majority of coins collected, this is why many law-abiding collectors have deep concerns about the potential of this legislation to harm the integrity and value of their collections.
---
---