Downie's Sale 300 - Should've Been There!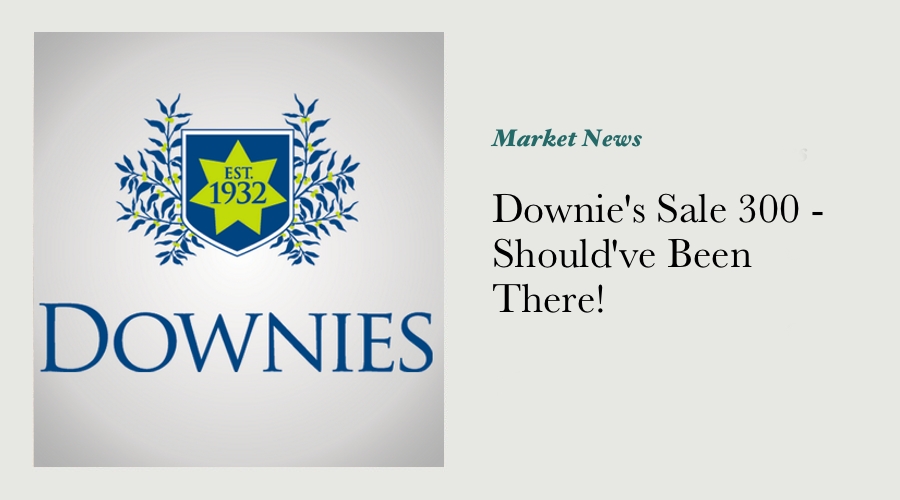 The prices realized for the latest Downie's auction (held in Melbourne this past week) are now out, and I think when a few collectors see some of the prices that were achieved, they'll say that they should've been there!
The total auction (to date anyway) has grossed $1.16 million ($1.38 million including commission) for a clearance rate of around 85%. Against a pre-sale total estimate of $1.5 million, on first blush at least it looks to have been a very respectable result.
The standard collector's fare of modern issues and bulk Commonwealth coins etc seems to be trading at recent levels unabated, and some of the figures for the better Commonwealth coins were pretty strong indeed. There are still collectors out there that aren't shy about paying good prices for the right coins it seems! The 3 1930 pennies in this sale all got away, and at levels that are a bit higher than what they've moved for in recent months. (With buyer's premium, they sold for between $18k and $22k in round figure terms.) The 1923 halfpennies listed weren't particularly strong, but they did all sell indicating that the vendors were realistic about their expectations.
Prices for good quality Commonwealth silver coins were very solid indeed - this indicates to me that the majority of the buyers that have remained active in the market since the economy and sentiment has taken a bit of a downward turn are those collectors that really know what they're doing. Someone that has the ability to determine the condition of a coin to their own satisfaction, and has developed their own understanding of just how rare that coin is (and thus what the relative value of that coin is now and what it will be in the coming years) has the confidence to bid when others might hold back.
My observation is that a lot of the buyers that have left the market are those that aren't confident with their own grading, or those that are new to the market, or those that don't really have a firm idea of how rare certain coins are. Not only does this show how important self-education is, it shows that there are opportunities out there for buyers that have done their homework!
The set of Australian sovereigns (by and large very close to complete) sold well, which shouldn't be surprising given the current demand for precious metals in any form. If there was one section of the sale that I believe collectors will be kicking themselves for not attending, it'll be this one. I won't rub salt into the wounds of those that didn't go, but suffice to say there will be some pleased successful bidders out there! Not all of the gold sold cheaply however, demand for coins that are priced in the hundreds (as opposed to thousands) of dollars was very firm indeed. This is a market that has been developing for some years now, and I only see it getting stronger in the years to come.
There was good interest in the world coins across the board - those items that had been conservatively estimated weren't missed by collectors knowledgable with each individual field, certainly the relatively weak A$ would have brought buyers in from overseas.
The clearance rate in the banknote section appears to have been slightly lower when compared to the rest of the sale, although just as with the Commonwealth coin series, the rare notes in superior grade had no trobule getting away.
Again, given the overall total, the clearance rate and the performance relative to the pre-sale estimate, it looks to have been another solid result.
---
---