IAG AUCTION # 67 - ANOTHER RECORD BREAKER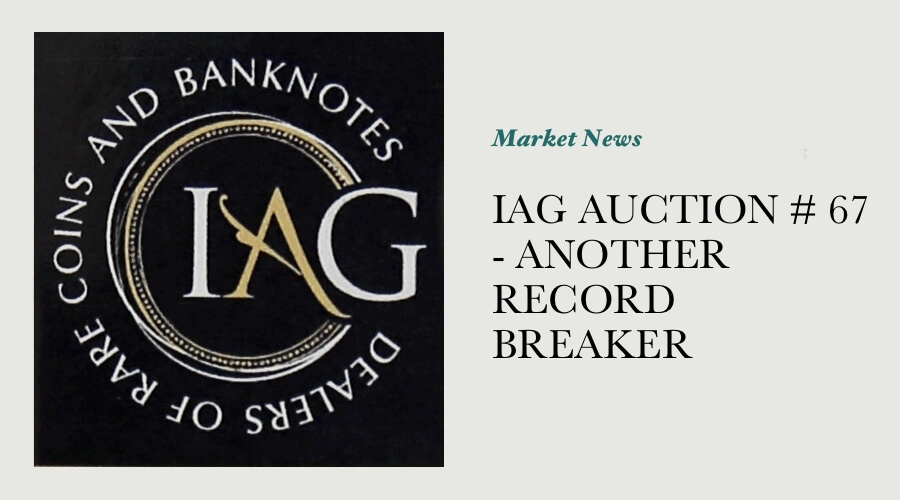 I'm in my hotel room at the Gold Coast as I write this, getting ready for the International Auction Galleries sale that's going to be on tomorrow.
And what a sale it's going to be - no matter what your area of interest, this sale has some premium items in it. The obvious talking point to date is obviously "Judith's Note" - the very first note ever printed under the Commonwealth Government.
The pre-sale advertising in the CAB magazine indicates that the note will be sold (presumably barring a major natural disaster, a UFO crashing into the auction venue or an act of God), and further to that one of the interested parties has issued a press release making no bones about their intentions to buy the note. More than a few industry observers have expressed surprise at this article being posted online, after all - did Muhammad Ali ever tell Joe Frazier what he was going to him, before they even got into the ring?
OK, Ali never shut up from the moment he stepped into the ring (it was always his way of getting under his opponent's skin), but the point is it ain't normal practice in this industry at least for a bidder to advertise the fact that they're going to bid on something before the auction takes place. An auction is never done until the hammer falls, so we'll just have to wait and see if this is another numismatic treasure that makes it way West sometime next week.
In addition to Judith's note, there's what has to be the biggest array of Pre-Federation specimen banknotes in a long while; a very extensive array of Pre-Decimal notes in high grade and the usual run of specimen, error & star replacement notes that we've come to expect at IAG sales. The coins are no less catered for, with what has to be the best Holey Dollar I've ever seen, a cracker-jack Type 2 Kookaburra Halfpenny, and some superb Commonwealth coins (proofs included).
Rising interest rates and uncertainty in the stock market may cause a few collectors to pull in their horns, but it will also cause a few investors to allocate funds to blue-chip items. There are dozens of items in the IAG catalogue that hold far more appeal than a listed property trust at the moment!
---
---