IAG Auction 68 - A Truly Bumper Sale!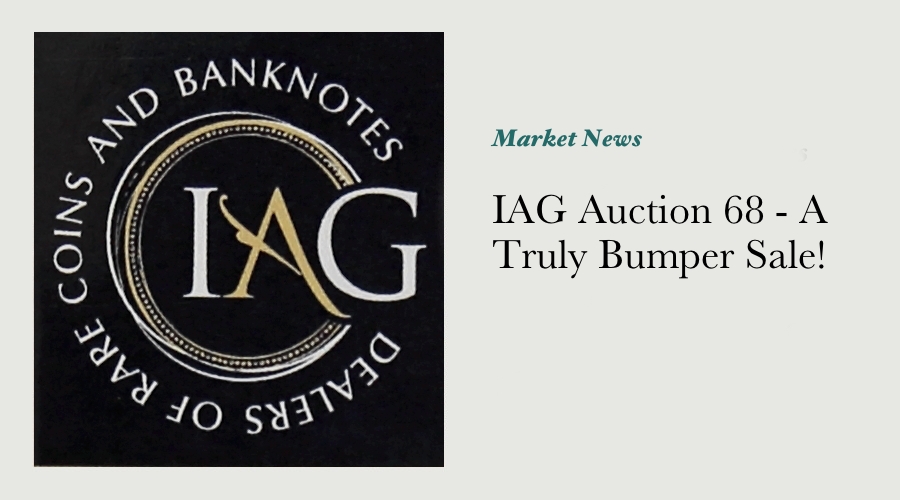 One of the unexpected benefits of the relatively light attendance at the Melbourne ANDA show was that I was able to spend some time viewing a range of lots in the IAG Auction to be held on the Gold Coast this weekend.
No matter what your area of interest is, there is sure to be some great items for you to consider here - the estimates reflect the rarity and quality of the items on offer, but don't let that get you to thinking that there won't be any bargains on the day.
There are key coins and notes littered right throughout the sale - a few of the rarer Kookaburra Penny trypes; one of the earliest 1916 Mule halfpennies to have been discovered (the first on the open market in a number of years); a superb 1916 specimen florin; some lovely gold coins as well as the usual litter of inexpensive Commonwealth coins. In the notes, the highight is obviously the £1,000 specimen note, as well as an attractive £20; some decimal specimens and the usual array of pre-federation notes.
When planning my annual leave earlier this year I wasn't as thorough in perusing my calendar as I could've been, and I won't be able to make the sale as I'll be sunning myself on a banana chair next to a pool in Phuket. Having said that, I've looked over a wide range of the items that are in it so if you're interested in bidding don't hesitate to get in touch if you'd like some feedback on anything included.
---
---