IAG Auctions Sale 69 - $4 Million in Estimates & A High Clearance Rate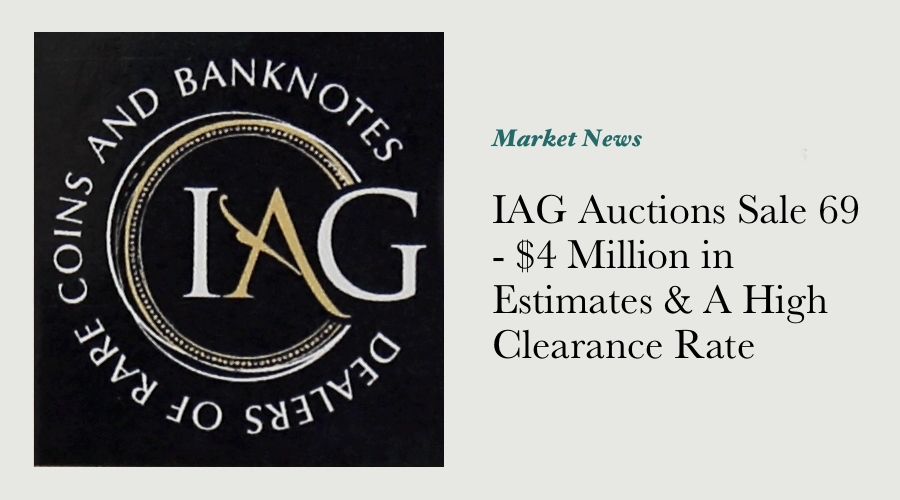 Following on from the ANDA trade show here in Perth two weeks ago was the IAG auction on the Gold Coast last weekend. I didn't attend myself but from what I've heard from those that were there the room was reasonably full! There was representation from both active collectors and dealers, and all this led to a very solid overall result.
It's rare for an item to head to the block at an IAG sale and there not be any interest in it, and this sale was no different. Look over the prices realized for the sale (you can download them in PDF format via their website), and you'll see that despite the fact the average lot value in this sale was undoubtedly significantly higher than in a lot of other recent numismatic auctions, the clearance rate was high and the prices acheived were god across the board.
The headline result was easily the $425k hammer price paid for a trio of Armitage McFarlane £1 star replacement notes in impeccable condition - surely a sign of confidence in the future prospects of the upper end of the Australian banknote market. The other two six figure items to get away were the Type 10 Kookaburra Penny ($324k hammer), plus $239k hammer for the 1913 Twenty Pound note. I have to admit I wouldn't have been surprised if the results were a lot softer than what eventuated, but the nay sayers would have to reluctantly admit that despite everything that has been thrown at it, the Australian numismatic market is holding up reasonably well.
Analyzing the characteristics of the lots that didn't sell shows just what items collectors are chasing at the moment, and what they're prepared to pay a premium for even at the moment. Banknotes in less than stellar condition are not yet back in favour with the majority of collectors (at previous price levels anyway), and the same can be said for slightly lesser coins in certain areas.
---
---