International Auction Galleries Sale 78 - The Inaugural ANDA International Coin & Banknote Show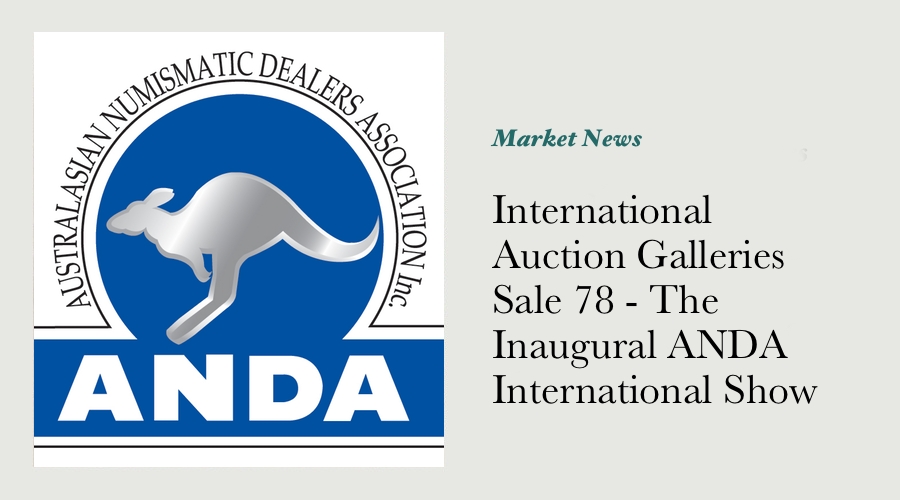 International Auction Galleries are well known for their short and sharp sales of generally top quality material - this auction is definitely no different in terms of the material it includes. Where it does differ in that the first 337 lots are being offered through a postal / online sale that closes just before the "live" auction begins.
The online portion of the sale includes the usual range of really great quality and inexpensive proclamation coins, some interesting world coins, as well as a good offering of scarce KGVI and QEII pre-decimal and paper decimal notes.
The "live" auction includes more than a few rare and high quality notes of every type that's of interest to Australian collectors - pre federation (issued notes and specimens alike), a good range od rarer pre decimal notes, several Hay internment notes in top quality, as well as a few ultra rare specimen notes and sets, as well as some star notes in great quality.
There is a decent array of gold coins, as well as a good number of pre-decimal rarities from Port Phillip, Kookaburra patterns and unissued 1937 patterns.
There's also a really good range of pre-decimal coins (with a higher number of PCGS-graded coins than seen in previous sales), some pre-decimal proofs, and some crazy error coins and notes.
Based on the pre-sale estimates, it's clear to see that more than a few items are clearly "on the market", and that the vendors realise just where they need to be if they're to get back into cash at a time when collectors are able to demand value for money.
We'll be back with a full report on the results of the auction and show early next week.
---
---