Noble Numismatic Auction 104 Preview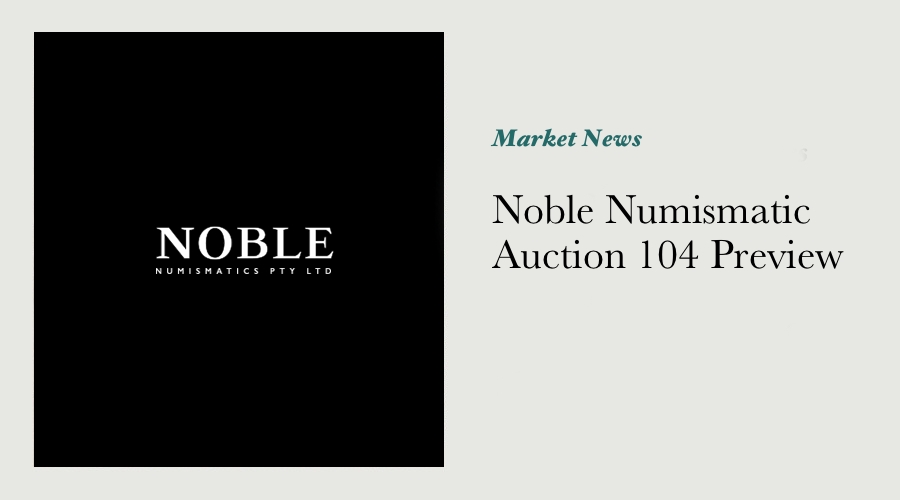 This is the last major numismatic auction in Australia for 2013, with a headline item that's sure to draw in some media attention.
The "Charlotte Medal" in copper is one of the two first items of Australian art ever created - indeed, it would be hard to come up with something dated earlier than this, as it was engraved by a convict on one of the First Fleet's ships in the days just before they touched land on January 26th, 1788.
My memory from having researched the 1823 McIntosh & Degraves token, is that you can count on 1 or perhaps 2 hands the number of different items of Australian decorative art made earlier than the mid–1820's - the Charlotte medals are prime among them.
I can clearly recall the Noble auction in July 2008 that had the Charlotte medal in silver, I expect the weather will be warmer in Sydney next week! A lot of water has gone under the bridge since then - our market has changed in a number of significant ways, however I don't believe that will have any impact at all on bidding demand for this Charlotte medal.
I expect there will be keen media interest in the sale, it should be a packed room for that session.
The rest of the sale has a range of interesting material also - the Tuesday evening session of better Australian coins includes no les than 10 of the Colonial NSW "Dumps" in varying grades. This coin seems to be finding a new price level at the moment, so it will be interesting to see if these are on the market, and if so what levels they reach.
There are also four Type II Adelaide Pounds in varying grade in the same session, again a seemingly anomolous number for such a rare and historic coin.
There are a few pre–1955 pre-decimal proof coins included in the sale, they appear to have attractive surfaces and look to have been estimated to sell at least, which will make for an interesting session.
The rest of the evening session for the coins looks to be replete with a good range of Commonwealth and gold coins - I look forward to viewing them to try and unearth some bargains.
The session including British coins seems to be larger and more comprehensive than many in recent years - there are quite a number of attractive coins here, which I will be getting in the middle of.
The note sessions include what I'd regard as a relatively modest range of pre-decimal notes - anyone concerned that the receivership of John Pettit and the the Rare Coin Company would lead to a "flood" of rare banknotes coming onto the market would have to agree they've been incorrect, so far at least.
It will be an interesting sale, I look forward to getting across to meet up with a few clients and some fellow dealers.
---
---