Online Numismatic Catalogue of Tradesman's Tokens at the Museum of Victoria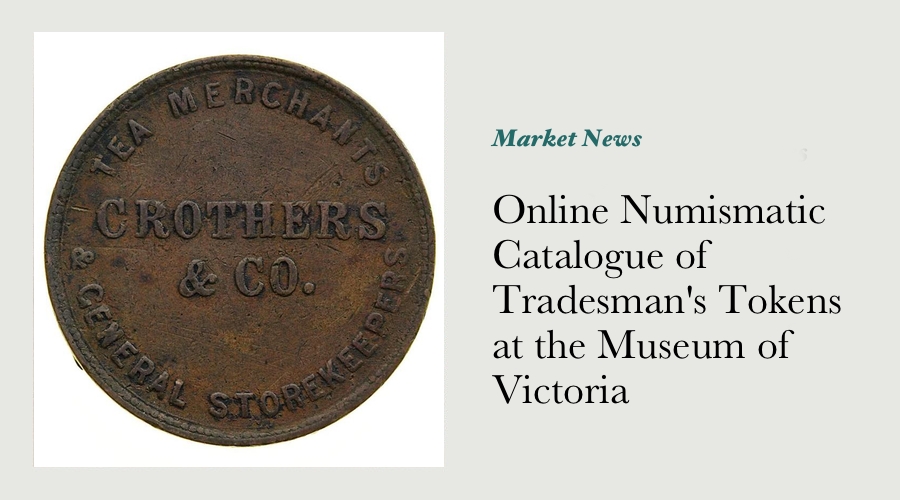 I've just been notified by Walter Bloom, President of the NAA and also the Perth Numismatic Society, that the Museum of Victoria has just posted details of it's collection of Australian tradesman's tokens online.
This project has been the work of Mr John Sharples, formerly one of the very few (only?) full-time numismatists in the country (that isn't a dealer I might add), and is a project that he reported on at the NAA Conference in 2005.
The information published certainly is comprehensive, it includes histories of the issuers and mints, as well as guidelines for identification of the different dies used by issuers etc.
Not all of the images of the tokens have been posted yet, however hopefully that will be completed at some stage in the future.
In the meantime, it's an excellent resource that keen students of the token series can pore over (there are 6,020 items in the collection!), from the comfort of their own office desk / home etc.
The deployment of technology such as this to make available information and images available to collectors the world over sure is a welcome one - I can think of a number of other public institutions that have comprehensive numimsmatic collections that would do well to follow suit!
---
---