Rob Jackman from the Rare Coin Company Sentenced to 4 Years 2 Months Jail for Fraud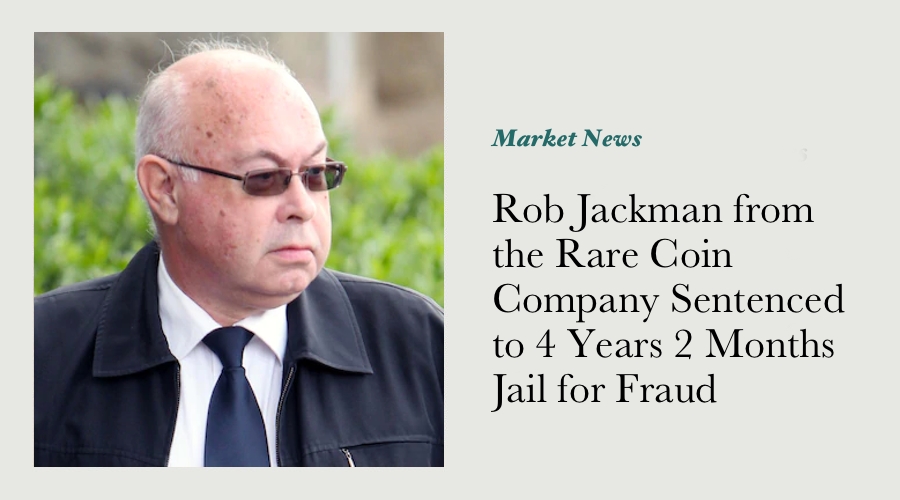 Big news in the Australian numismatic industry came out on February 5th 2018 - the former Managing Director of the Rare Coin Company, Mr Rob Jackman, was sentenced to 4 years 2 months jail for fraud.
News articles in the West Australian print media explained that "...following 21 complaints to police, it was established the stock had been sold and 136 investors had not received their funds between September 2011 and July 2013."
136 different people being affected over a 2 year period was no minor infraction in the eyes of the judge, who stated that "It was so difficult for you to accept your business had failed and instead you turned to dishonesty. What remains inexplicable is that you kept this going for two years, lying and taking their money."
Judge Wager made Jackman eligible for parole after serving half the sentence, and ordered restitution be paid to the victims. Jackman declared bankruptcy several years ago, and is recorded as only having $6,000 in savings, so how restitution will be made for the $1.8 million in losses suffered by the clients the police took action over was not made clear.
At least this event does something to close the book on this chapter in the history of the numismatic market in this country - it doesn't help make up for the losses that so many people have racked up over the past 5 years or so, however it may give some people some sense of justice or closure.
A further article in the local media in the South West of WAincludes several more comments made in the sentencing hearing by the defence lawyer, who explained the circumstances of the demise of this company fairly clearly - "Mr Illari said the company had grown "exponentially over a period of time with no review of the business model."
"Defence lawyer Bruno Illari said Jackman became overwhelmed by investors "clambering" to call in a coin buyback guarantee the defendant had offered."
"To try to dig his way out of these problems, Mr Jackman tried, unwisely as it turned out, to expand the business rather than contract it."
Unwisely indeed.
---
---