Status 333 and Downie 324 - Changing Gears in Winter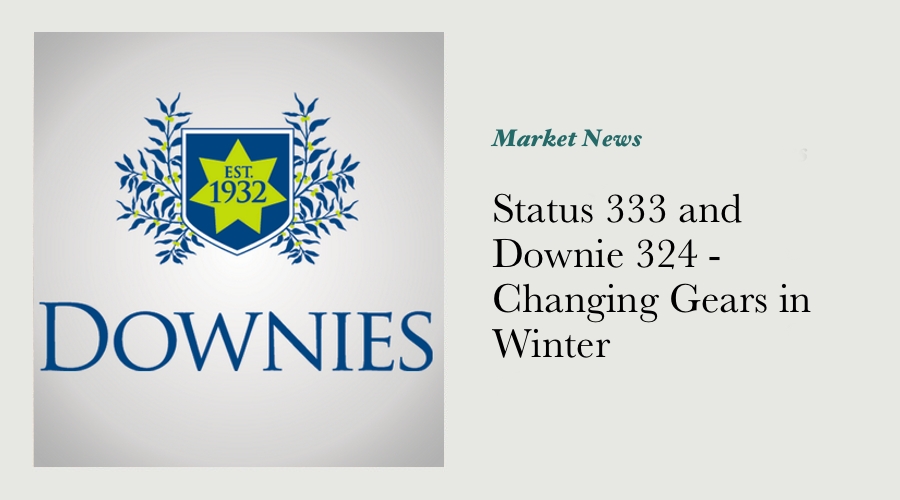 It's been some weeks since we had a major auction or show here in Australia - the last major auction was Status International in the first week of June, the last show was the Money Expo in Brisbane a few weeks before that. The market is now changing gears into the winter series of events, the first of which is Downie's auction 333.
Status International 333
Status International's Auction # 333 was the first in their new premises in Glebe. I checked the Status website the day after the sale and it looked to me like it was a non-event (like 76 items sold out of 3,881 offered), however the final prices realised showed that either more than a few people made the three kilometre journey out to Glebe, or the postal bidders ate up the crumbs without moving an inch. Here are the numbers you'll want to know:
Headline Figures

Published Turnover

$572,056

# Items Offered

3884

# Items Sold

904

Clearance Rate

23.27%

Average Lot Value

$632.81

$10k+ Lots Sold

3
The items that changed hands are not remarkable - proclamation coins sold well, as did Australian gold and pre-decimal coins. There were a few attractive pre-decimal proofs included, as well as some keenly-chased items such as a roll of 2¢ coins dated 1968. The higher-valued items that got away at Status 333 are pretty much the same as those that sold via Roxbury's back in May:
Lots Sold Above $10,000

Lot

Hammer

Nett

Item

5094

$17,000

$20,273

Adelaide Pound Type II PCGS AU55

5437

$15,000

$17,888

1930 Penny Fine

5438

$18,000

$21,465

1930 Penny good Fine
It's interesting to see the Type II Adelaide Pound enjoying the same liquidity as the 1930 penny - I can think of a number of other coins or notes that are as historic as these two icons that aren't selling as well as these two are (the 1855 and 1856 Type I Sydney Mint sovereigns are just one example that come to mind), so I expect these coins appeal to certain buyers because they are rare and historic items within that price range ($15,000 ~ $20,000) that are available in presentable condition. Other coins and notes in that value bracket are either very low quality or very high quality, so the buyer is getting an item that has relatively limited appeal, or is a low grade example of a truly rare coin or note.
You don't need to be a devoted numismatist to appreciate the history and rarity of a 1930 penny or an Adelaide Pound - their histories are quite well known, and it's reasonably easy to identify a decent example.
Downie's 324
Downie's changed locations some time ago now, so buyers should be quite used to travelling to Box Hill for their next sale.
Downie's have a solid retail network in the Eastern States, and also have a strong presence at the Money Expos that are held around the country, so there are a number of reasons for them to be getting offered really nice material. Their next sale includes a range of accessible gold sovereigns and halves, as well as proofs and predecimal copper and silver coins. They have a few 1930 pennies and an Adelaide Pound, as well as a 1951 PL proof coin set - although the quality of that set isn't the greatest, we haven't seen a set of 4 on the market for quite some time.
There are some interesting error coins included as well (a few I haven't seen before), plus a good offering of pre-decimal notes, and some very interesting world notes. I won't be sticking around for the entire event, but I do plan to at least view all the Australian items, and attend those sessions.
---
---