The 2011 ANDA Trade Show for Melbourne @ Caulfield Racecourse - Will We Be Racing?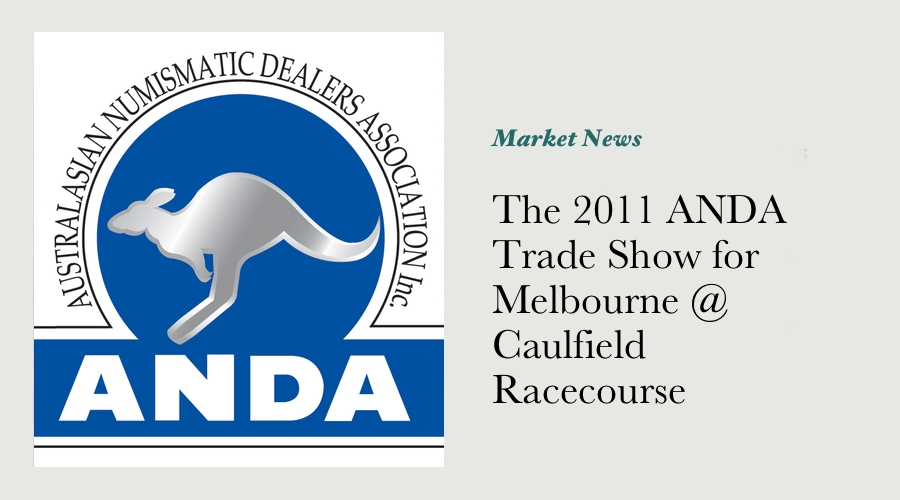 The third ANDA trade show for 2011 is to be held at Caulfield Racecourse in Melbourne in a week or so, and I guess the question on everyone's mind at the moment is - will we be off and racing, or will we stay in the stalls?
Clumsy racing analogies aside, these ANDA trade shows are always a good litmus test of the state of the market when they take place - it's a rare opportunity to have a large number of people from all sectors of the numismatic trade and hobby in one location, networking and exchanging news and ideas.
News in the mainstream business media about the state of the broader retail market at the moment leads me to believe that there'll be more than a few dealers at the show that are keen to cash in, and perhaps not as many that are keen to add to their inventory. I expect that most of the collectors that attend will be circumspect in their purchases, more will be keen to dispose of a few old and tired friends if they can get out of them with a profit or even.
An article in today's Fairfax broadsheets states that "Segments of the independent retail sector have gone beyond just having a tough time and are now borderline basket cases, according to some figures in the latest Australian Bureau of Statistics (ABS) retail trade data."
---
---