The 2013 Melbourne ANDA International Coin and Banknote Show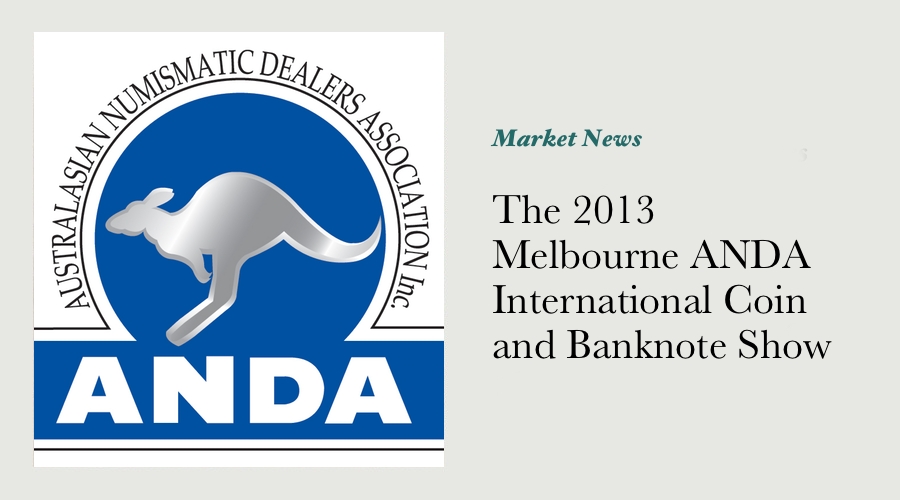 This weekend sees the Sterling & Currency team in Melbourne for the first-ever ANDA International Coin and Banknote Show, to be held over three days in Etihad Stadium in Melbourne.
This is shaping up to be an exciting event - there are a number of international dealers and mints that don't normally make the journey to Australia who will be in attendance, and I'm also aware that collectors from as far afield as Brisbane and Perth that are going to make their way across for the event.
The buzz in the numismatic trade and among collectors certainly is palpable - while business may have been a little on the quiet side of late, I get the impression that people are looking for an excuse or reason to part with some money - this unprecedented event certainly looks like it may well do that job for a lot of people.
International Auction Galleries have been won the right to host their 78th auction right at the venue - viewing for the auction will be held at the same times as the show is in operation, making participation even more accessible than usual. This kind of setup is the norm in the larger shows in the USA and in Europe - it's high time we've done the same here.
There is a great array of rare, historic and truly amazing coins and notes in this sale, there has to be something to suit collectors of every stripe. It will be a good test of the market's current pace, more than a few people are going to be along with their cards at the ready.
Visit the ANDA website for more information on opening hours, parking and for details on the show products that will be available for collectors to buy.
---
---