THE BLACK SWAN WRECK - FANTASY ISLAND STUFF?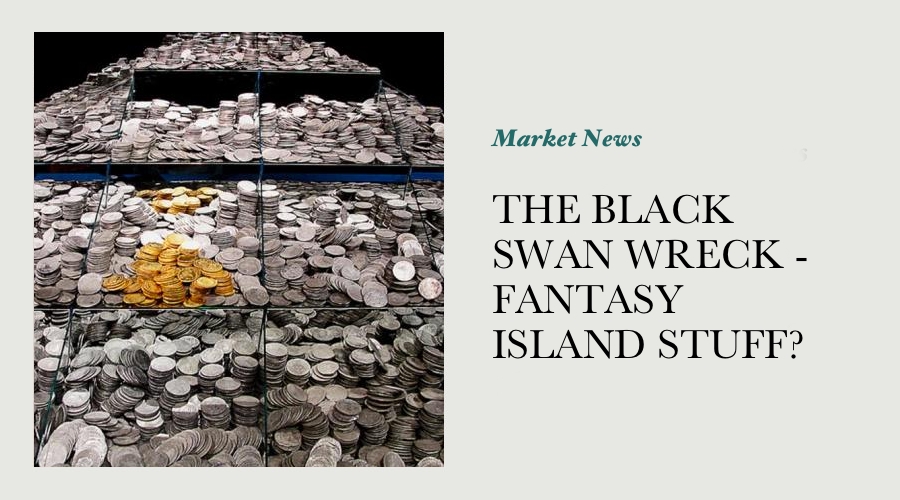 I got around to reading the colour magazine that came with the Financial Review last Friday, and it had a feature article in it covering the recovery of treasure (yes, actual treaure) from shipwrecks around the globe by companies such as Odyssey Marine Exploration.

If you think that stories like this are fantasy Island stuff, keep in mind that Odyssey is actually listed on teh NASDAQ, and has a capitalization of some US$ 266,991,960 at the time I'm writing this! You'll need to be a member of AFR.net to read the FR article, but do take a look at the Odyssey website for some good background info on the Black Swan wreck, it'll blow your mind.
---
---