The Value of a CAC Sticker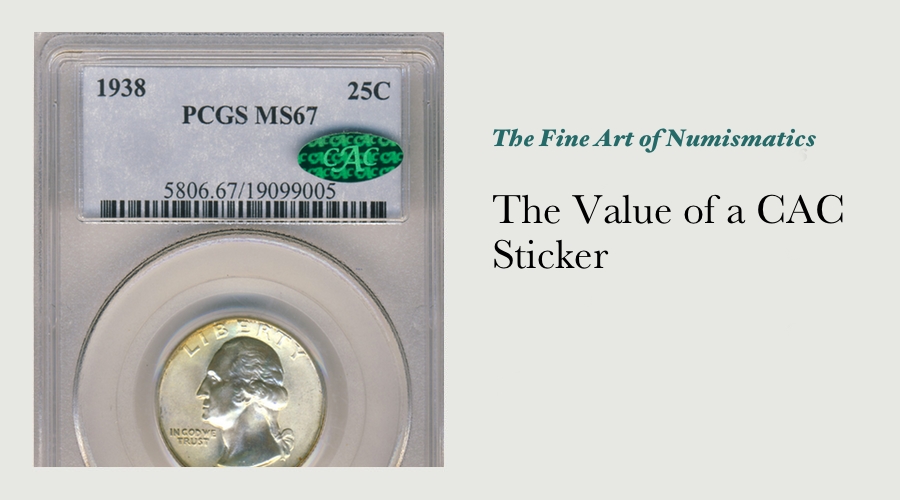 I thought that a recent online article out of the USA about "Certified Acceptance Corp.'s recent announcement that it will now accept copper-nickel clad and silver-copper clad circulation strike Eisenhower dollars for grade review…" was really interesting, not least because it provides something of an insight into the most mature market for independently-graded coins - the USA.
A someone that's bought and sold coins and notes for just on 15 years now, I'm not a big fan of placing complete trust in any other party when it comes to the purchasing decisions I make - not another dealer, an auctioneer, and not a grading company.
The reason for that is that I've learned time and again that it can be folly to do so - it may perhaps not be correct, but it works for me. So I'm always a little circumspect when it comes to an enthusiastic discussion of the unparalelled benefits of independent grading.
Rather than regurgitate each paragraph here on our site, I'll allow you to click across to the original article yourself.
The main point that I took away from the article was that "…CAC accurately identifies coins that are nice for the grade. Further, the presence of the sticker as an option has made coin buyers aware that quality differs even within a given grade."
I am yet to be convinced that some advocates of independent grading here in Australia fully acknowledge this fact, that there are independently-graded coins that are "nice for the grade", while others can be acknowledged as "weak for the grade."
This shows that the market for independently-graded coins is perhaps far closer to the raw market for coins in Australia - we all have our own opinion of a coin's grade / eye appeal / market value, regardless of whether they've been independently graded or not.
The point I'm left with is that while independent grading helps collectors of every level of experience in determining whether a particular coin is an appropriate purchase or not, it doesn't answer every question. CAC wouldn't exist if that were the case!
---
---