GUERRILLA GRAFFITI ON A TEN POUND NOTE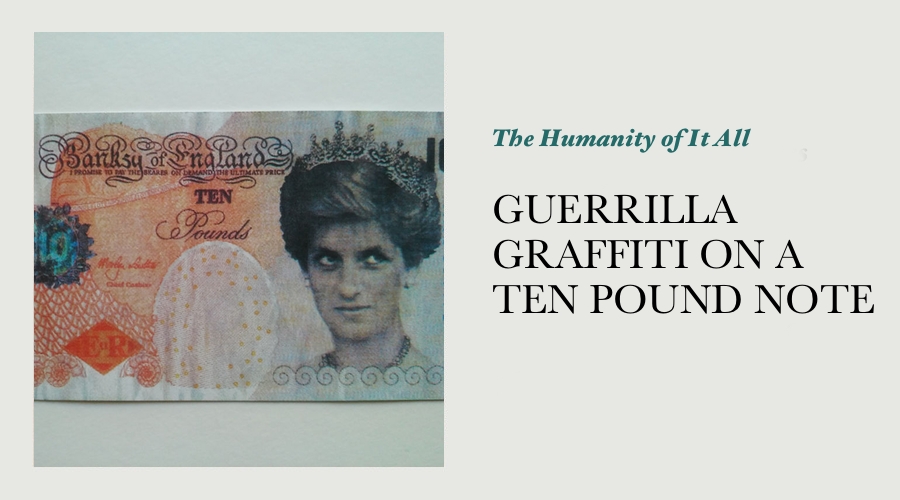 One of life's simple pleasures that I enjoy each month is going over the latest edition of Esquire magazine out of the United States. A few months ago they featured an English graffiti artist by the name of Banksy (the term English graffiti artist sounds like an oxymoron, so let's call him a pommy graffiti artist). Banksy's jib is cut a fair bit higher than that of your average tagger that messes up a train carriage or carpark stairwell - he has a manifesto for God's sake, and from what I can see his stuff is often satirical and covers some of life's bigger questions such as politics, culture, and ethics.
Check out his website to get an idea of what the man and his movement are up to, the reason I mention it here is that a recent project of his was to put the portrait of Diana onto what looks almost like an uncut block of £10 notes (that usually feature the stately visage of our good Queen Elizabeth II mind you). They went up for auction by Bonhams in October, and made no less than £24,000! (Equivalent to A$60k).
According to his website, the notes not only have a go at the authorities by defacing the currency (which is of couse illegal), but also poses a comparison of Diana's relationship with the UK public and compares it with that of the Queen. Is it a crass practical joke? Nihlistic vandalism? Or a thoughtful entree into the discussion about the role of the British monarchy in the 21st century?
Take a look yourself and be the judge.
---
---