High Profile Australian Coin Features in US Criminal Investigation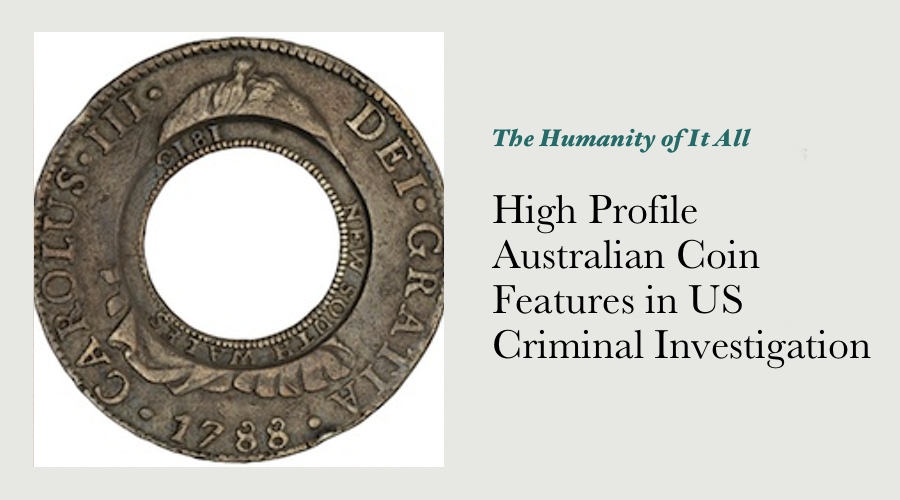 Another numismatic news story to emerge in early January 2012 was the story about the theft of no less than 338 rare and historic coins from the Edward C. Rochette Money Museum, that is the collection of the American Numismatic Association (ANA), and one of the largest public collections of numismatic items in the United States.

Recent reports suggest that the thefts took place quite some time ago - early 2007, and that it has taken some time to draw the case to a (somewhat) successful conclusion. A former manager of the ANA's numismatic museum in Colorado entered a guilty plea regarding the theft just last week (January 12th).
Wyatt E. Yeager (not to be confused with all of the other Wyatt Yeagers out there) was employed at the ANA museum for just 73 days - he quit on March 21st, 2007, and began selling some of the stolen coins via auction from April of that year. Not only is the list of coins stolen by Yeager long, but the type of coins stolen was rare and valuable - the estimated total so far comes just shy of US$1 million.
It certainly surprised me when I saw that the very first item mentioned on the list of stolen coins was none other than an Australian Holey Dollar.
Published media reports suggest that this was among the first coins to be offered for sale by Yeager once he left gainful employment - it was offered for sale via auction in Australia in mid 2007. Although media reports don't explicitly state that the coin has since been returned to the ANA's museum, the fact that it is the first coin on the list indicates to me that it is no longer in Australia.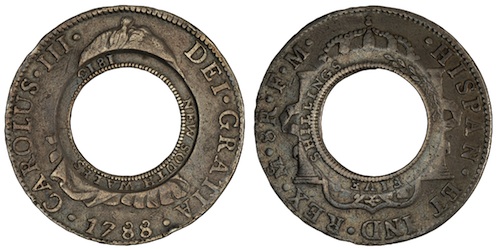 The companion coin to the Holey Dollar is of course the dump, a high grade example of this coin was also stolen by Yeager and offered for sale in the same Australian auction. This coin isn't mentioned in the press releases I've seen, however as it is the second coin on the list of stolen items, I presume this coin is also back in the Museum.
There isn't much that a dealer or auction house can do if it unwittingly on-sells a coin that is subsequently proven to not have clear title other than to ensure that the coin returns to it's rightful home, and further to rectify the situation with the unsuspecting buyer. The lack of any news to the contrary on this incident indicates to me that this has all taken place. We can't expect human beings to commit to never making a mistake, but we can expect them to commit to fully rectifying any that are made.
---
---