Incredible Map to Historic Australian Shipwrecks Discovered on Qantas Flight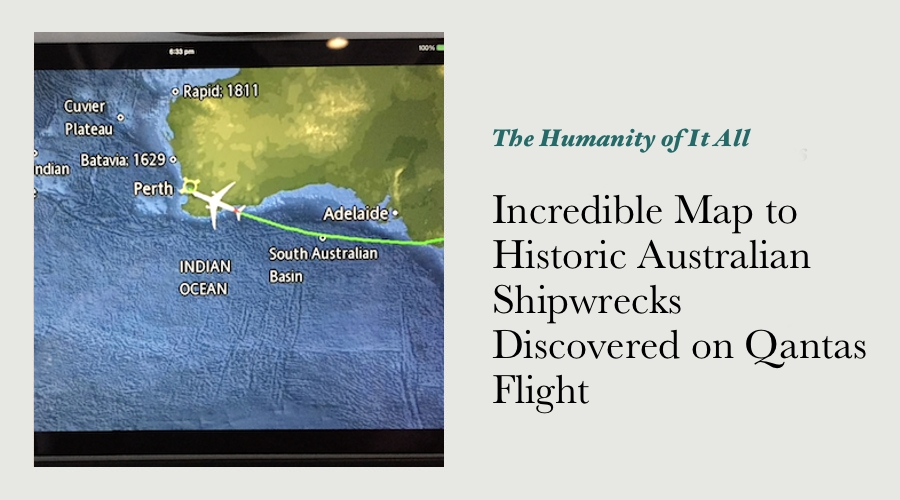 When flying back from the Status International Auction 324 in Sydney a few weeks back, I happened to cast an eye over the flight map shown on the Qantas in-flight entertainment screen.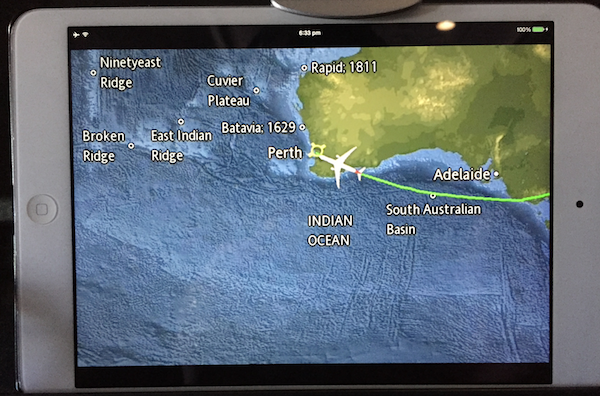 Although I travel fairly regularly with our national carrier, I didn't realise that two of Australia's most important shipwrecks were identified on the maps - the Batavia (that sank in 1629) and the Rapid (that sank in 1811).
Those of us with an interest in Australia's pre-settlement history know full well that both of these shipwrecks have yielded coins - coins that sat on the ocean floor for at least two and a half centuries before being discovered.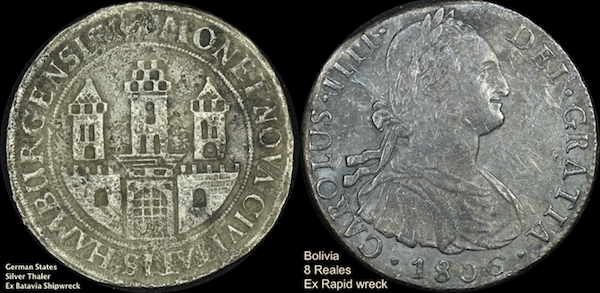 The flight map in the image shown doesn't show the full picture (pun not intended) - these shipwrecks are the only points of interest on the entire Qantas domestic flight map that are not either a capital city or a Qantas destination.
When you're next on a Qantas flight (to any part of the country), check the flight map and you'll see what I mean - the only other points I've ever seen on the flight map are capital cities or regional destinations.
The reason this stood out to me is because none of the Qantas destinations in that part of North West Australia are identified on the map - Qantas flies to Geraldton, Exmouth, Karratha and Carnarvon (the regional towns closest to these wrecks), yet none of those destinations are identified.
Surely it would have been easier to add one of those to the map?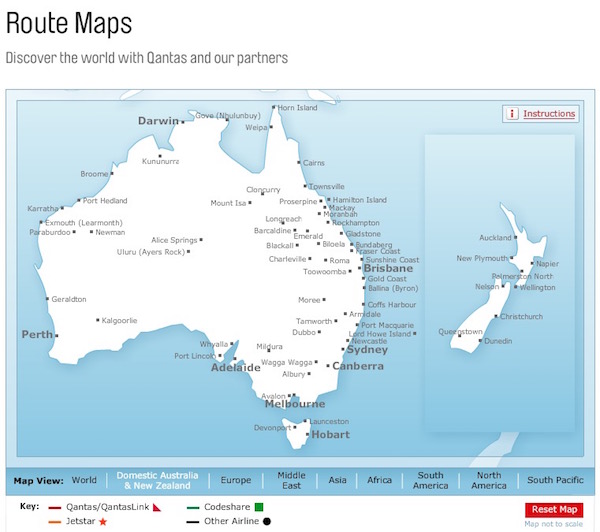 Curious as to why these locations were chosen, I thought I might look into things a little further. (Yes, I am an insatiable coin geek - roll your eyes as much as you want).
From the Switchboard to the Qantas Club to Cabin Staff Straight to the Captain
I first telephoned the Qantas switchboard a few days after returning to Fremantle, and although Julia was extremely courteous and did her best enquiring with a few different departments, I couldn't get an answer. That wasn't a surprise - answering a question like this doesn't exactly meet anyone's KPI's, and it'd be hard to determine just which department to send it through to. (Navigation? Customer Care? In-Flight Entertainment [Shipwreck Map Sub-Division]?)
Julia suggested I ask a few ground staff when I flew with them next, which happened to be last weekend to Sydney to watch the Sydney Roosters take on the Melbourne Storm at Allianz Stadium - the chooks were beaten 46-0, so the less said about that the better.
The staff I spoke with at the Qantas Club in Sydney thought the question was really interesting, but couldn't help either. I then asked the cabin staff if they could help, and they said they'd speak to the flight staff.
The pilot's explanation was that the shipwrecks were simply points of interest - they didn't think the locations were particularly precisely located (not something I'd noticed), and that they certainly weren't destinations or navigational waypoints.
Which leads me to think that whoever put that map together is a closet shipwreck treasure hunter - someone with a keen interest in pre-settlement coinage!
Was This Map Prepared by a Keen Treasure Hunter?
It's interesting that those particular wrecks were chosen as points of interest, as there are other wrecks and maritime points of interest along that section of the WA coast that are arguably of greater historical importance, but which aren't known to have yielded coins - the wreck of the Tryall (that sank in 1622) and Dirk Hartog Island (the very first point that the Dutch landed on the Western Australian coast) to name but two of them.
If you happen to know more about why or how these landmarks ended up on the Qantas flight map, I'll be stoked to hear from you.
In the meantime, this at least shows there is an enduring interest in the history of these wrecks right across the country.
If you haven't heard of these shipwrecks before, don't be concerned as we can introduce you in no time flat.
Click this link to read our introductory article to the Batavia shipwreck - one of the world's bloodiest shipwrecks;
Click this link to read our introductory article to the Rapid shipwreck - coins from this wreck are incredibly rare.
---
---