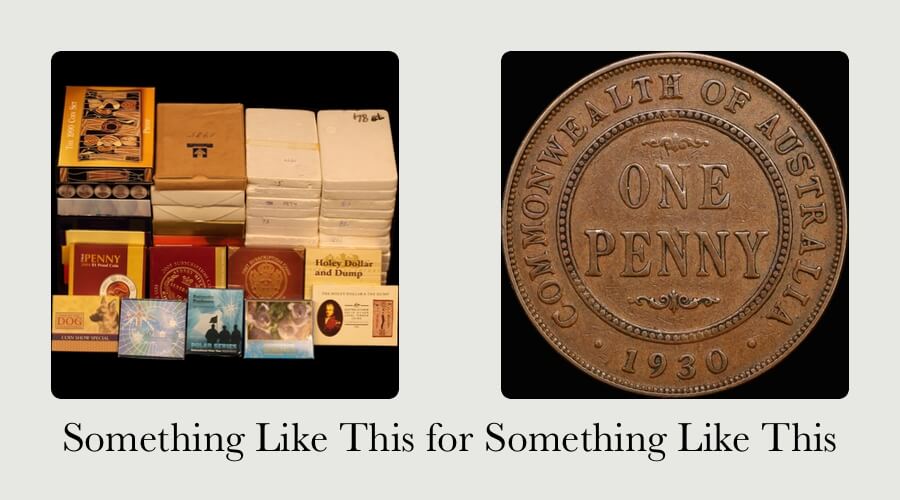 "Anyone who lives within their means suffers from a lack of imagination." Oscar Wilde
A trade can stretch your budget further - you can use a swap to:
Get rid of duplicates, mistakes and items you've outgrown;
Say goodbye to a set you've completed;
Make use of items you no longer like; and
Take a profit on something you've bought cheaply.
Let's see if we can do a deal - we're always buying, and will consider pretty much anything numismatic as a trade.
Here are just some of the things we'll take:
Old pre-decimal coins (copper and silver coins);
Proof collector coins, sets and note folders from the mint;
Used or mint banknotes (pre-decimal, paper decimal or polymer);
Bullion bars and coins.
Here are the steps to a successful deal with us:
Identify a coin, note or set on our website you're interested in;
Make a list of the items you're interested in trading;
Work out what you're prepared to take for them; and then
Propose a trade!
Use the form below to get the ball rolling - we look forward to working on a deal with you.