Australia's Trusted Resource For Buying & Selling Rare Coins And Banknotes.
What are you looking for today?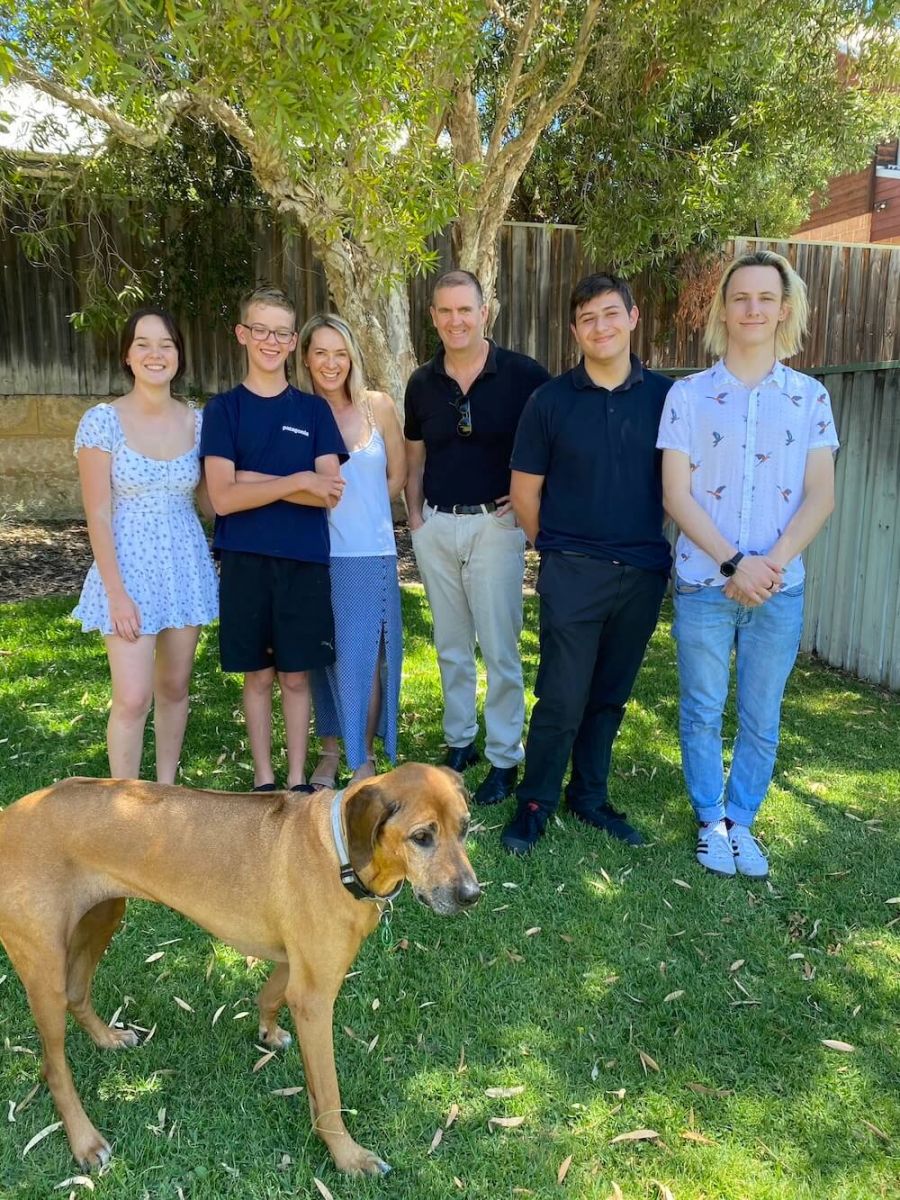 Meet the Sterling & Currency Team
As the image here shows, the team at Sterling & Currency is a family affair - small but growing. Andrew Crellin is the main dealer in the business, click here to read his credentials and how he started with the Perth Mint; spent a decade in Sydney working with two leading dealers and relocated back to Perth in 2006.
Nicole Crellin manages our accounts and social media; Natalie and Alex Crellin are in charge of sorting bulk lots of 1¢ & 2¢ coins and accompany Dad to Perth's local coin shows. Ruby the Ridgeback quite frankly has learned nothing about coins, however contributes by barking at anyone wearing hi-viz.
Millen Sjerp and Zak Kaddour are the front line staff that get all the important stuff done - they take the photos; ship the parcels; bank the cheques and put up with Andrew's Dad jokes. They've learned to say "threepence" and "ha'penny" correctly, and will listen politely while you explain how young kids have got it so easy these days.