Van Diemen's Land 1821 Police Fund Note for 14 Pounds # 185 about VF
Number: 185 | Date: June 23rd 1821
Front: Colonial crest at upper centre, title across top;
Number, date and value on second line;
Names, value and consideration across centre, signatures and endorsement at bottom
Back: Blank, watermark of Britannia at lower right
Measurements: 205mm * 127mm
Provenance:
Ex Dr Alan Nicholson Collection;
Lot #1504, Noble Numismatics Auction 49b (November 1995). Estimate: $4,000, Hammer: $10,000, Nett: $11,000.
Lot #2807, Noble Numismatics Auction 67 (July 2001). Estimate: $10,000, Hammer: $20,000, Nett: $23,300.
---
This intact note embodies the way the colonial military enriched themselves while in power.
This note is not only authorized by Edward Foord Bromley, but it was made payable to him also. It has been hand signed by Lieutenant-Governor William Sorell.
Edward Foord Bromley (1777-1836) was a naval surgeon who arrived in Australia as surgeon-superintendent in March 1816. In November 1818 the secretary of state appointed him Naval Officer at Hobart Town. He went back to England and returned to Hobart in February 1820 and took up the position of treasurer of the Police Fund at a salary of £60. He also became a magistrate and a foundation shareholder in the Bank of Van Diemen's Land. However he is remembered chiefly for a spectacular misappropriation of colonial funds which was finally discovered in 1824.
Although Lieut-Governor Sorell approved his administration and his many friends supported him after his suspension, the evidence of the inquiry revealed incredible laxness and inefficiency. The degree of his personal guilt was never established and it seems likely that his convict clerk, Bartholomew Broughton, participated in the embezzlement. A varied career followed and he died in the Marine infirmary at Woolwich in England on 29 June 1836.
Only three specimens of the Van Diemen's Land Police Fund notes are known to exist in private hands, it is believed they likely form part of his misappropriation of treasury funds.
This particular note has firm and original paper, and shows evidence on the back of having been mounted previously.
SKU: 212789
---
Standard Shipping
- $9.00
Signature is required on delivery
---
Express Shipping
- $15.00
Signature is required on delivery
---
Free pick-up from store
- $0.00
You're welcome to collect your order from our office (Shop 22; 27-35 William Street; Fremantle; 6160) during normal office hours. Please make sure to check we're open before you head on in!
We unconditionally guarantee the authenticity, title and grade of every item we sell. The tax invoices we supply ensure that you have these guarantees in writing.
Please review our Website Terms and Conditions for a complete explanation of the guarantees we provide.
All items ship within 24 hours of confirmed payment being received.
Please review our Website Terms and Conditions for a complete explanation of our availability guarantee.
All orders are delivered via trackable and insured mail at a flat rate of $9 for orders within Australia, and $25 internationally.
Australia Post Parcel Post within Australia can take up to 1 week to arrive, while EMS / ECI international mail can take up to 3 weeks.
Urgent orders can be sent via Australia Post Express Mail at special request.
Please review our Website Terms and Conditions for a complete explanation of our delivery guarantee.
Be The First To Review This Product!
Help other Sterling and Currency users shop smarter by writing reviews for products you have purchased.

---

I've taken my coins to Andrew a few times. Him and his staff are very nice people. Andrew is honest and down to earth. 👍

I have purchased several bulk lots of world coins from Sterling & Currency over the last few years. Not only are the selections I receive great (some duplication is par for the course), but the postage is truly cheap as chips. And I hope to be a customer for many more years. I've certainly never experienced any of the rudeness that other reviewers have mentioned. Read more...

I live on East Coast but prefer dealing with Andrew on the West due to his integrity, knowledge and prices, either buying or selling over many years. You will always do better buying from Andrew if your after quality and "real" coins.... If you take a coin to value and its a fake, he will tell you. If its valuable or mid range, he will be as honest with that valuation. After decades dealing with Andrew (and many other dealers as I have been collecting for well over 40 years), I am of the opinion that Stirling and Currency and particularly Andrew are the best numismatic dealers in Australia . Read more...

Just purchased a 1966 blue case decimal mint set. Andrew gave me a ring to ensure it had arrived and provided some very interesting and probably unknown information concerning these blue cases imported from South Africa during the apartheid era. Great service and a compendium of knowledge. Thanks! Read more...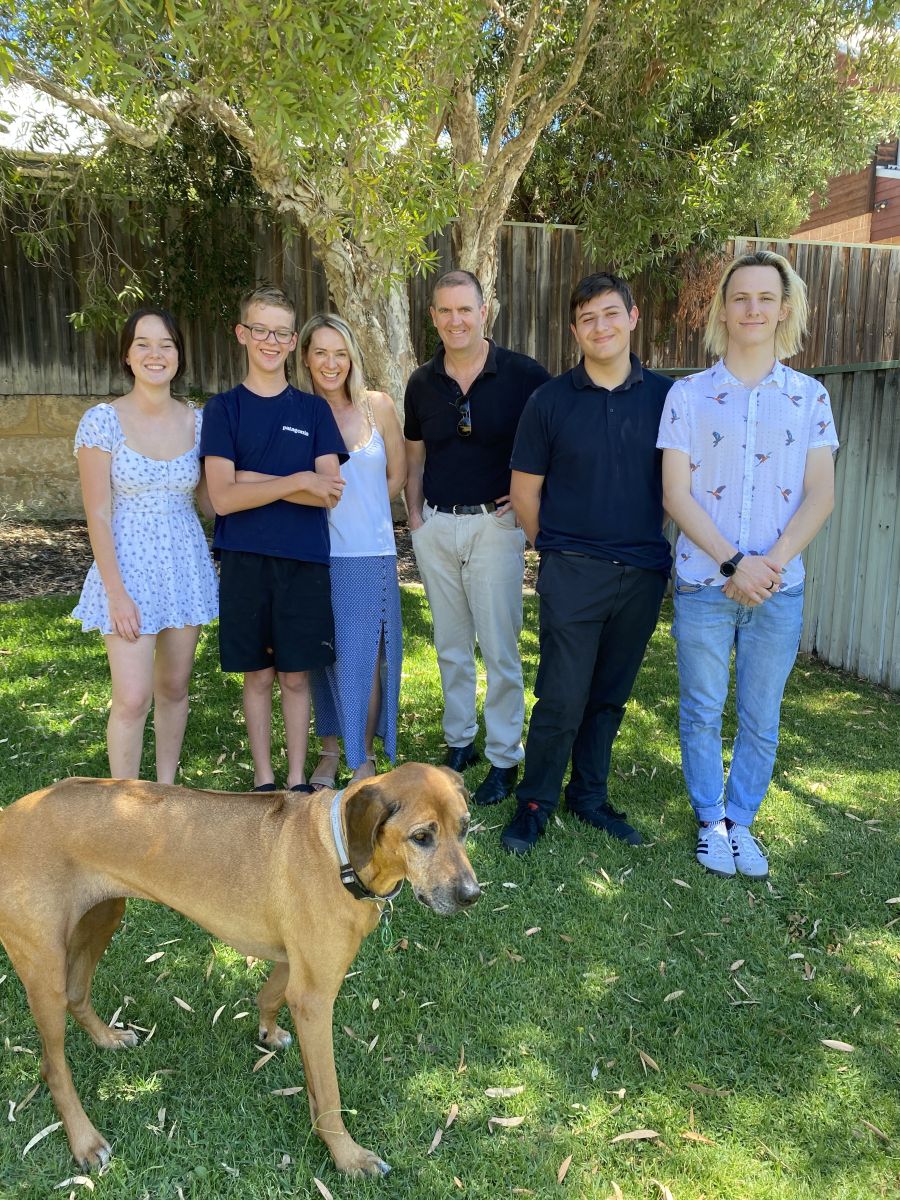 About the Sterling & Currency Team
The team at Sterling & Currency is a family affair – small but growing. Andrew Crellin is the main dealer in the business, click here to read this credentials and how he started with the Perth Mint; spent a decade in Sydney working with two leading dealers and relocated back to Perth in 2006.

Jo is our budding Numismatist, Chief Event officer, Photographer and Packing Extraordinaire. Natalie is our media creator and photographer. Nicole manages the accounts and is part of the Packing Team. A myriad of important duties are carried out by the team that include photography, website updates, office admin, and chocolate eating.

Ruby the Ridgeback quite frankly has learned nothing about coins, however contributes by barking at anyone wearing hi-viz.